Yesterday evening EA / DICE held a live reveal event for the upcoming Battlefield V. The title is set in WWII as expected, and it will "immerse players in unexpected battles and untold stories of World War 2 as never seen before". Gameplay will involve new and signature multiplayer modes, single-player War Stories and cooperative Combined Arms modes. Interestingly there will be no premium pass, all players will have access to the same maps and modes, keeping the community unified as they progress through Battlefield V. There will not be paid for 'loot boxes', just some cosmetic items to purchase in game for currency/cash.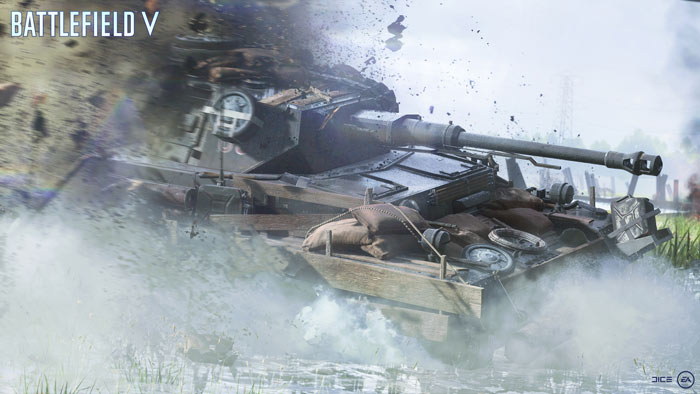 "The scale of each battle and level of immersion is unlike anything we've done before in Battlefield and players are in for an epic journey," teased Oskar Gabrielson, General Manager at DICE.
Single player mode will see a return of the War Stories format that was popular with Battlefield 1 players. You will be able to experience the conflict through the eyes of the men and women of World War, in situations and environments ranging from the Norwegian resistance in freezing landscapes to a soldier in the arid North African theatre of war.
In multiplayer you can lead a unique Company with customised soldiers (Assault, Support, Medic, and Scout), weapons and vehicles that evolve as you progress. EA/DICE says that modes like the 64-player Conquest return, with the game's multiplayer culminating in Grand Operations, an all-new live, event-based experience fighting across several maps and modes. There is a 4-player coop mode called Combined Arms too.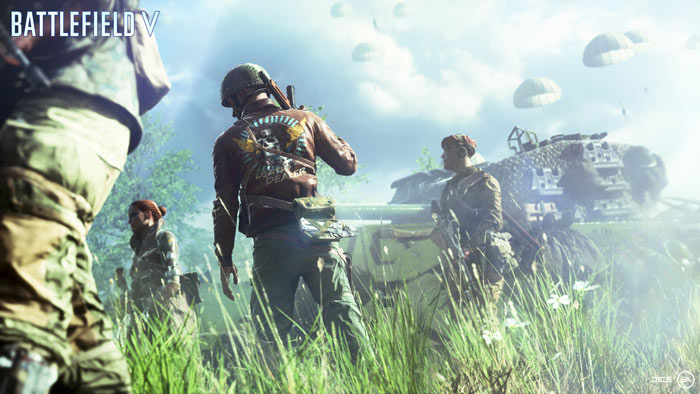 More information about Battlefield V will be provided at the EA Play event coinciding with E3 in early June. Battlefield V will be released worldwide on 19th October on Xbox One, PlayStation 4, and PC/Origin. Those that order the Battlefield V Deluxe Edition will get access three days early on 16th October. You can compare the Standard and Deluxe editions on the official site.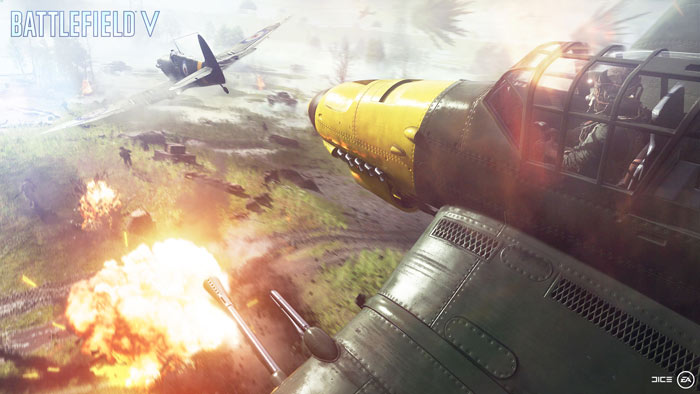 Nvidia promises it will deliver Game Ready drivers, optimal playable settings, and other Nvidia-platform features for Battlefield V in time for launch.