Last year we saw a lot of Ubisoft giveaways - as 2016 was the firm's 3oth anniversary. That promo was called Ubi30, and culminated in a 30 day advent calendar of giveaways this time last year with games gifted including Assassin's Creed III. This year we have a more subdued Ubisoft giveaway spree to report.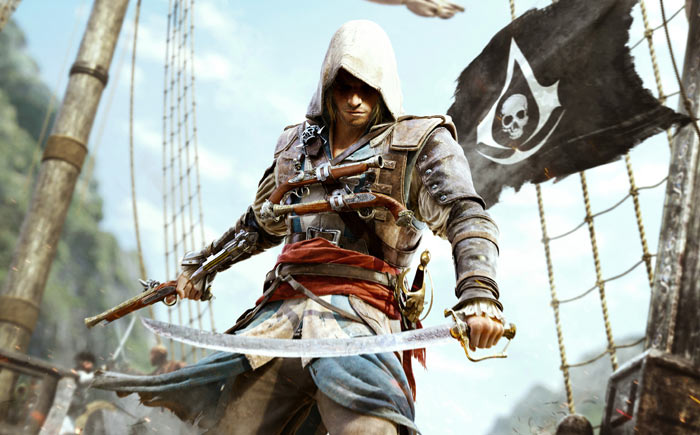 If you head on over to Ubisoft's blog you will find that the gaming firm is currently giving away World in Conflict complete edition PC, and when this offer ends, 11th December, it will be replaced by Assassin's Creed IV Black Flag on PC until 18th Dec. We don't know if Ubisoft has anything else lined up for the heart of the Xmas period and New Year.
On its blog Ubisoft shares its reasons for the dual giveaway. Apparently it has been ten years "since the release of critically acclaimed real-time strategy game World in Conflict". The expansion Soviet Assault will be included with your free download. Similarly it has been 10 years since the publishing of the first Assassin's Creed game, says Ubisoft.
World in Conflict was originally released in 2007 and is an RTS set in an alternative history in which the Soviet Union invades the United States in the late 1980s. In the game you play a US commander fighting soviet forces across the USA using air and ground forces. The expansion transfers the action to the USSR.
Assassin's Creed IV Black Flag is next up as a freebie, from 12 December (6am PST) through 18 December (2am PST). Released in October 2013, the sixth major instalment in the Assassin's Creed series Black Flag is well regarded and garners 'very positive' reviews on Steam, for example, where it currently sells for £15.99. In this episode you are a young captain named Edward Kenway and much of the action takes place in a 'Pirates of the Caribbean' (supposed to be the year 1715) type universe.
As usual you will need a Ubisoft Uplay PC account to claim, play and keep these games.