Activision has let loose the first set of promotional materials and official details for Call of Duty: WWII. The game won't be released until 3rd November, as revealed by the leak at the weekend, but you can already pre-order the game. Below you can watch the official Call of Duty: WWII reveal trailer, containing "actual in-game footage".
If you've like to watch the reveal event in full, Activision recorded and uploaded the livestream (presentation starts from 10 minutes 25 seconds onwards). At the reveal event in London last night Activision CEO Eric Hirshberg took to the stage to tell eager fans that Call of Duty: WWII was conceptualised three years ago. It was decided to go back to the roots of the popular series. The new game captures "the gritty, authentic, visceral military experience that Call of Duty was built on." Furthermore, it attempts to capture the "intense bonds of brotherhood" between soldiers at war, said Hirshberg.
The new Call of Duty: WWII takes the perspective of the US 1st Infantry Division. It appears to start with the D-Day landings on the beaches of Normandy, followed by the push through France to liberate Paris and ultimately onto German soil.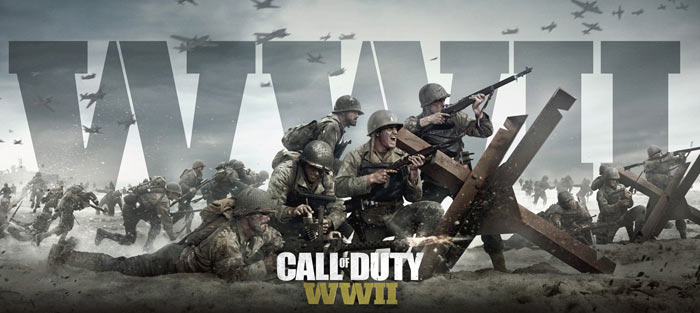 Players will have chance to equip an arsenal of authentic weapons and equipment and battle in some of Europe's most iconic locations. Activision has sketched out a narrative campaign, a co-op campaign (plus a Zombie co-op), and multiplayer gaming in the new CoD outing.
Multiplayer elements coming to Call of Duty: WWII include:
War: This narrative-driven mode brings a gripping new layer of excitement to Axis vs. Allies team play.
Divisions: A new approach to Create-a-Class and character customization as you enlist in a division and progress through the ranks.
Headquarters: A brand-new, social feature for Call of Duty, where you rally and interact with your fellow soldiers.
Activision will be fleshing out the CoD: WWII gameplay details in the coming months and has a multiplayer-specific reveal planned for E3 (mid-June). In multiplayer your squad will be important, not just for their firepower but for health and ammo resupply aspects.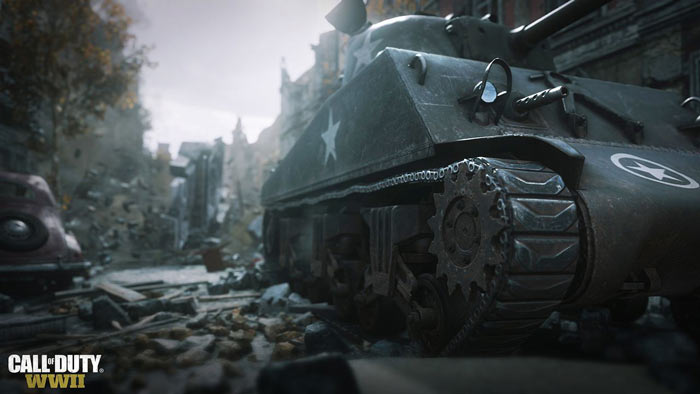 The Private Beta will be available first on PS4 and access to it relies upon paying your heard earned cash for a pre-order. The following editions are available for pre-orders (seems to be limited to US region and PS4 for now):
Base Edition and Digital Base Edition – Suggested Retail Price $59.99.
Digital Deluxe Edition – Season Pass and more, SRP $99.99.
Pro Edition – Season Pass, collectible Steelbook and more, SRP $99.99