Following leaks and speculation Activision / Bungie has officially confirmed Destiny 2, and its coming to PCs. The sequel to the acclaimed hit game Destiny, which was only available on consoles, this is an epic action shoot and loot game where you journey across the solar system.
Bungie has put together the Destiny 2 'Rally the Troops' Worldwide Reveal Trailer, which you can see above. The video description gives us some background information about the story represented by this sequel, as follows:
"Humanity's last safe city has fallen to an overwhelming invasion force led by Ghaul, the imposing commander of the brutal Red Legion. He has stripped the city's Guardians of their power, and forced the survivors to flee. You will venture to mysterious, unexplored worlds of our solar system to discover an arsenal of weapons and devastating new combat abilities. To defeat the Red Legion and confront Ghaul, you must reunite humanity's scattered heroes, stand together, and fight back to reclaim our home."
So now you know the story and have seen some of the game characters you will likely be interested in some gameplay videos. However, to see the Guardians in action you will have to wait until 18th May, says Bungie.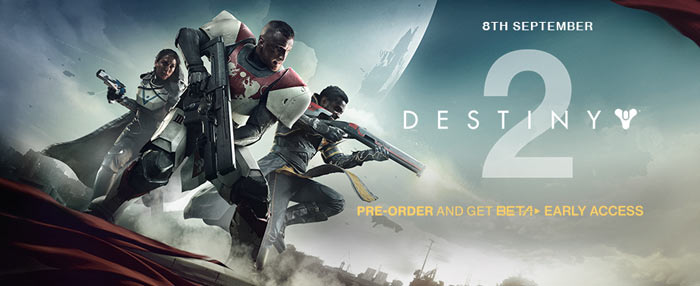 This summer gamers will be able to take part in an open-beta. Those who pre-order Destiny 2 will be first to get in on that action but Bungie promises 'all Guardians' will get a chance to play and give feedback on the new game. The final release date has been set for 8th September on PCs, Xbox One, and PlayStation 4.
As with most big game releases, Bungie are offering various editions such as the Digital Deluxe Edition, a physical Limited Edition, and an expansive Collector's Edition, as pictured below. The Limited and Collectors versions come with two as yet unnamed expansions bundled.