EA and BioWare are ramping up promotional efforts to raise anticipation and excitement for the next Mass Effect game, Mass Effect: Andromeda. To get folk talking about and playing Mass Effect again EA/Origin has just released Mass Effect 2 On the House - that's free for PC gamers, for a limited time. In other Mass Effect news, EA and Nvidia released an exclusive new Mass Effect: Andromeda gameplay trailer.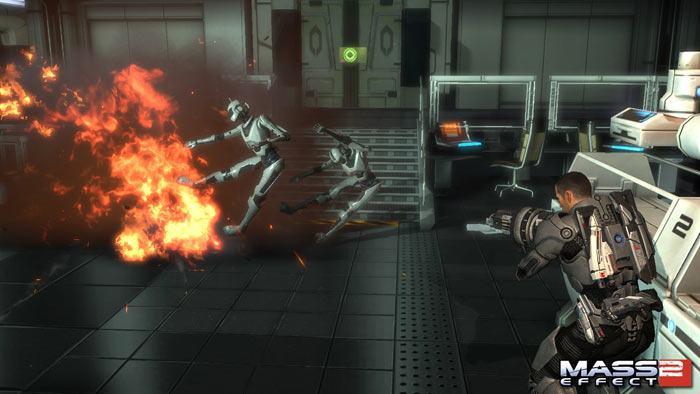 Mass Effect 2 On the House
The Standard Edition of Mass Effect 2 is currently free for PC gamers in an Origin On the House promotion. This sci-fi action role playing shooter is well regarded and, as it was released approximately 7 years ago, is light on system demands compared to modern titles.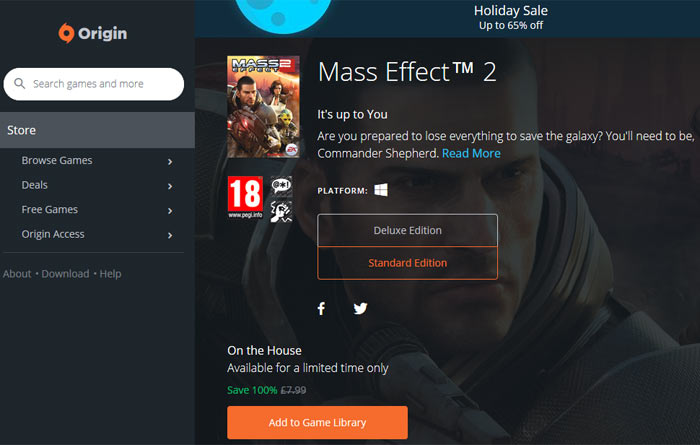 Mass Effect 2 usually costs £7.99 from Origin (but is even more pricy on Steam at £19.99) so looks like a tempting freebie for anyone who hasn't already bought it on PC.
Mass Effect: Andromeda
This new highly anticipated Mass Effect game will be available for PC gamers from 23rd March in Europe (21st March in North America). This is the fourth game in the series from BioWare and has been in development for nearly five years. A couple of trailers were published late last year but now, coinciding with the Nvidia CES presentation, a new trailer showcasing "never-before-seen environments and gameplay," has been made available.
Nvidia says Andromeda will launch with support for its GeForce technologies such as Ansel, and gameplay broadcasting to Facebook Live, plus it supports HDR game modes. For HDR gaming Nvidia recommends using its latest GPUs with the newly launched High Dynamic Range (HDR) PC gaming monitors from AU Optronics, featuring 4K G-Sync panels running at 144Hz.