Microsoft has announced that it will start to distribute "hit action game" Quantum Break to Windows PCs via the popular Steam Store starting from 14th September. Simultaneously the firm will launch a premium packaged 'Timeless Collector's Edition' of the game to retailers, at the same price of EUR/USD 39.99.
Quantum Break on Steam and Windows 7 or newer
You can only currently purchase the digital edition of Quantum Break via the Windows Store and Xbox Store. However, from 14th September Microsoft says that Quantum Break will be made available "to more gamers across a number of operating systems when it hits Steam next month".
At the time of writing only Xbox One consoles and Windows 10 PCs can play the game so what other OSes will it be open to? According to a Tweet from developer Remedy, it will be playable on systems running Windows 7 and up. A 64-bit version of Windows is still required.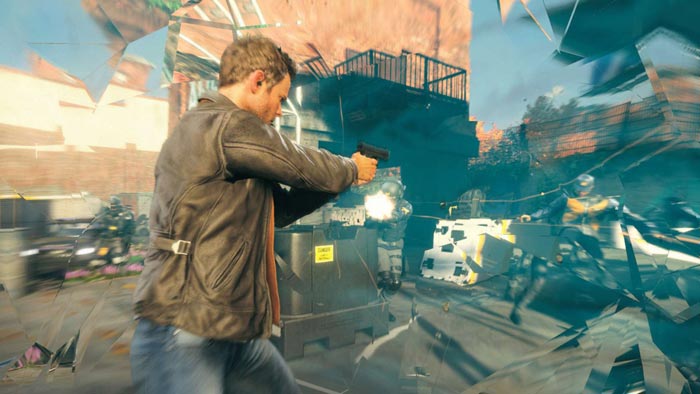 Quantum Break: Timeless Collector's Edition
Moving from digital to physical retail, a special edition of Quantum Break is coming to those who like to buy boxed software. The Quantum Break: Timeless Collector's Edition will also launch on 14th Sept and include all the latest updates for the best experience right out of the box. The following goodies are included in the premium packaged collector's edition:
5 Game Discs (one-time Steam key redemption required)
Making of Blu-Ray
Making of Book
1 Soundtrack CD (Audio-CD)
2 Posters
Quick Start Guide
Quantum Break is a sci-fi action adventure third person shooter game. It was originally released for Xbox One and Microsoft Windows 10 / DirectX 12 on 5th April 2016. It provided the best opening weekend sales for a new Microsoft IP in the history of the Xbox One, and topped the UK's all-formats chart in its debut week.