The world's biggest gaming show, E3 2016, closed up yesterday. Ahead of the event the industry did its best to excite us and tease us with soon to be announced games. Now the dust has settled what are we still excited about, what are the jewels shining through the dust?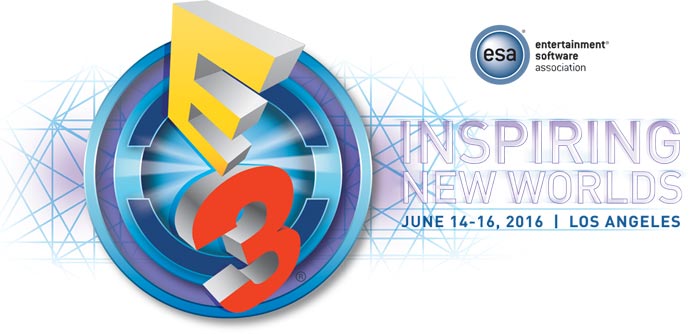 One nugget of good news from E3 is that the PC continues to be a very strong gaming platform and is catered for as such by the gaming industry. Gaming news site VG247 went as far as claiming that "PC gaming is the real winner of E3," this year. It cites the stronger relationship between Xbox and Windows PC as a big bonus. Furthermore, if firms didn't have the PC platform at the centre of their announcements, the games were more often than not still – in smaller letters – also coming to PC.
EA provided information about several games that were both highly anticipated yet expected, including; Battlefield 1, Titanfall 2, FIFA 17, and Mass Effect Andromeda. Below you will find a YouTube playlist for easy access to the E3 EA 2016 trailers. There's nine in all.
Bethesda used E3 2016 to premiere Quake Champions World, The Elder Scrolls Legends, Prey, Dishonoured 2 and more. Again I've embedded a YouTube playlist with all the E3 2016 clips for this company collected together, below.
Microsoft launched the Xbox One S, informed us about the Scorpio, and provided lots of other hardware and games software information. Its E3 2016 playlist is rather extensive and contains 44 videos such as Xbox partner game announcement/trailer videos. However its worth checking out for the various keynote highlights, and games announcements for Xbox One games what will now also be coming to Windows 10 PCs. Yes, soon Xbox One exclusives will be gone, as games will be common to both platforms.
Ubisoft showed off a good collection of new games and trailer videos. The highlights include; Watch Dogs 2, For Honor, Star Trek: Bridge Crew VR, STEEP, Trials of the Blood Dragon and various The Division snippets. The full collection (19) of Ubisoft's E3 2016 videos is embedded below.
For further E3 2016 coverage, with full video footage of the Microsoft press conference, PlayStation press conference, Nintendo Tree House Live, EA Play 2016 press conference, Bethesda E3 showcase, the Ubisoft E3 showcase and the 2016 PC Gaming Show you can access the playlist below (9 videos).