Nintendo will launch its first ever made-for-smartphone game in March 2016. The game is called Miitomo and will be a free-to-play download with microtransactions. Nintendo calls this model 'free to start'. Gameplay involves chatting with other Mii avatars, plus dressing and designing your Mii avatar. The news came as part of one of Nintendo's regular financial results statements and forecasts.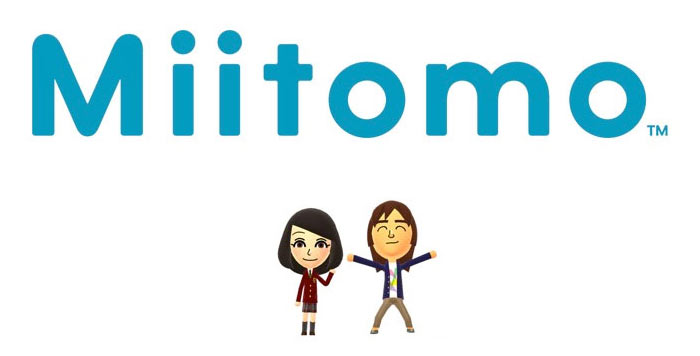 New Nintendo president Tatsumi Kimishima explained the game to investors. The core of the game is to aid players in becoming more chatty with friends concerning topics they might not open up about in person. Kimishima said that communicating via Miitomo gave users the potential "to discover a surprising side you did not know about this friend, an unexpected common point." Furthermore it could deepen the strength of your relationships with friends and family, said the Nintendo chief. 200 million people have already created Mii avatars which can be used in Miitomo.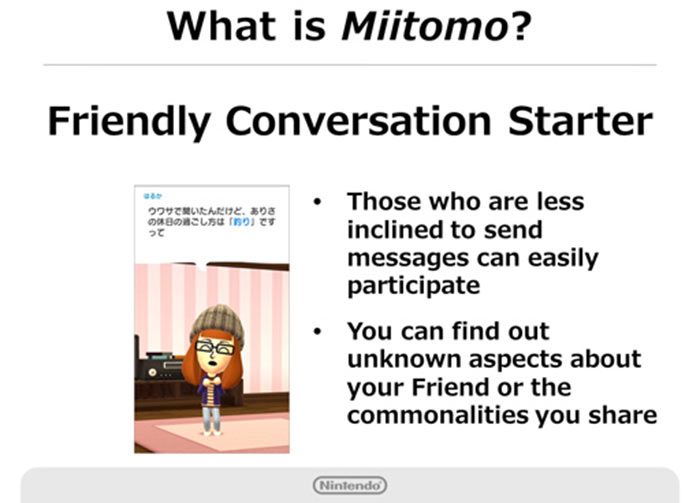 Nintendo has been slow to move and develop titles for mobile. Back in March this year previous company President, Satoru Iwata, spearheaded a "business and capital alliance" with Japanese mobile giant DeNA, with joint mobile game developments touted as the future. However it was signalled that no console ports would be aimed at mobiles. Rather developments would consist of "new original games optimized for smart device functionality". Nintendo doesn't want to cannibalise its 3DS consoles as it is still a good provider of revenue.

The traditional Xmas season sales spike for 3DS hardware and software
If Miitomo doesn't sound that attractive or interesting to Nintendo fans reading about this first move, perhaps one of Nintendo's other four smartphone games scheduled to be released by March 2017 will appeal.