Bohemia Interactive has announced that DayZ has reached another sales milestone. On Friday the firm reported that it has sold over three million copies of the work-in-progress title since it started selling early access to the game in December 2014.

"We would like to say thank you to every single one of the three million players, that have joined us on the journey of making DayZ," said project lead David Durcak. "You all have helped make DayZ the best open world, zombie survival game. This is an amazing achievement, and we are really looking forward to start sharing with you all of our game design improvements, anti-hack solutions and other optimisations we have been working on for a majority of the last year."
The zombie apocalypse survival game sold 1 million copies in just four weeks from its Steam Early Access launch and passed the two million mark during its first four months on sale. The new milestone is impressive as it's more than many major AAA games sell across all platforms. The unfinished game currently costs nearly $30 to buy with no guarantee that it will ever be completed. However, that doesn't seem to have stopped fans pursuing what was originally spawned from a user-created mod for Arma II.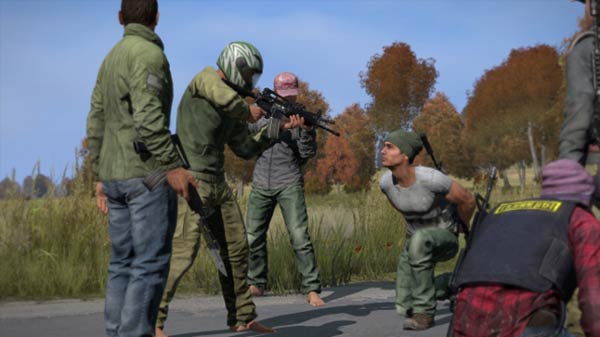 The developer's blog explains that the game is continuing without its creator Dean Hall, who left the project last year to set up his own studio in New Zealand called RocketWerkz. Since the initial release, the game has received 24 updates with many based around optimising the new Enfusion engine to get the most out of DirectX 11, improve performance and enhance the game's visual aesthetics. Whilst the developers are aiming for a beta release in the fourth quarter of this year, the title is due to officially launch as a v1.0 finished game in the first half of 2016, it is expected to be priced around $45.
If, after reading the above, you feel like a bit of DAYZ action in your browser right now you can try the single-player 2D top-down MINIDAYZ for free here.