Video game software sales in the UK rose to £2.45 billion in 2014. This represents an impressive 7.5 per cent increase in the value of sales compared to the previous calendar year, reports games industry magazine MCVUK.
Rather predictably boxed games sales saw a downturn in revenue but that was more than made up for by a surge in digital game distribution sales. Sales of boxed copies of games dropped by 6.6 per cent to £950 million but digital sales amounted to £1.5 billion, an upswing of nearly 19 per cent on the year earlier. Overall video games eclipsed music and movies to regain the lead as the biggest earning entertainment industry segment in the UK.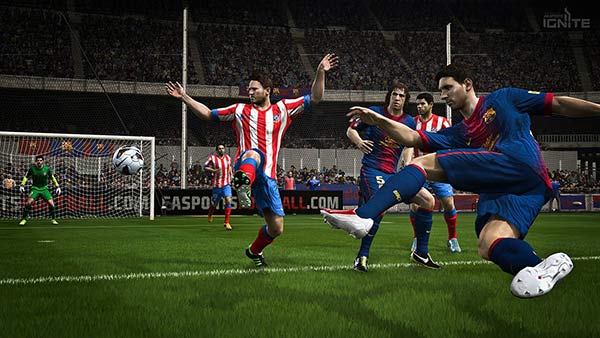 The games sales figures come from a combination of Chart-Track and IHS data. The figures include PC format sales. It must be remembered that PC digital sales showed the way that the whole industry is now heading. So console platforms may be wise to watch PC digital sales trends and innovations to apply to their own channels.
ERA's director general Kim Bayley talked about the rise of digital. She said that 2014 was a remarkable year and noted that "More than half of entertainment revenues now come from retail channels which did not even exist a decade ago". Bayley reminded games industry observers that physical, digital and streaming sales can all prosper and satisfy different parts of the gaming market.
A booming games industry should be a positive thing for investment into producing more, bigger and better games in the coming months and years. However FIFA 15 was the UK's best selling game of 2014, with the latest Call Of Duty just behind it, which doesn't say much for innovation.