Frontier Developments announced last week that the Elite: Dangerous fully-offline single player mode, which had been promised when the game was originally crowdfunded, had been removed. The announcement caused much criticism and complaint from those who had backed the development with cash pledges and others who were eagerly anticipating buying the game to enjoy its 'solo' mode.
Refund reassessments
In response to the reaction of many gamers Frontier has decided to issue refunds to certain buyers/backers. It announced that those who have been playing Elite: Dangerous online, either in the alpha or beta versions, will not be eligible to receive a refund - even if they backed the project through Kickstarter. The company initially said it would only give refunds to those who pre-ordered the release version of the game from Frontier's online store. No specific reasonable basis for that decision has been given at the time of writing.
However, Frontier seems to have reassessed the refund policy in the recent few days, most likely due to the customer backlash, and founder David Braben has said that the company will now be issuing refunds on a case by case basis.
"We initially declined some people's request for refund as our records showed they have already played Elite: Dangerous online," Braben wrote in a forum post. "After listening to many of the comments I received after my AMA here, we have since re-opened these requests and informed those people that we will be contacting them so that we can fully understand their individual situation before making a more informed decision. We will be contacting them each in the next few working days."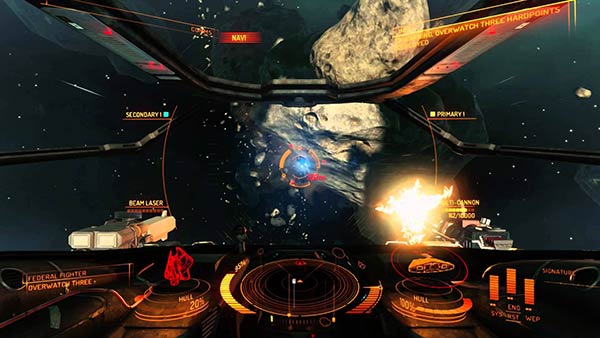 The developers said that although an offline mode was technically possible it would compromise the compelling quality of the game. "It is not out of the question we will create a cut-down game that is offline only, but this is not currently in our plan. It would still be a big undertaking to do well," Braben explained. "Any offline experience would be fundamentally empty. We could write a separate mission system to allow a limited series of fixed missions, but that would still not be a compelling game."
Meanwhile the game's final beta patch before its retail release on 16 December has arrived, which includes a lot of bug fixes and optimisations but won't bring along many new features. This Kickstarter-funded game generated over $1.5 million with 25,000 backers contributing their cash to the project during 2013.