The rising price of video games in the UK has been named as one of the main contributors in boosting inflation rates by the Office for National Statistics (ONS), reports EuroGamer.
The UK statistics body stated that, "smaller falls in transport costs than a year ago — notably for motor fuels and air fares — and price rises for computer games were the main contributors to the rise in the rate of inflation," especially in the run-up to the holiday season. The ONS's Consumer Price Index (CPI) climbed by 1.3 per cent in the year to October 2014, an increase from September's five-year low of 1.2 per cent. Analyst expectations had been for the annual rate to remain at 1.2 per cent in October.
The report also points to a number of new games released in the months prior to Christmas, replacing cheaper titles in the charts and resulting an overall game average price rise of 0.4 per cent between September and October.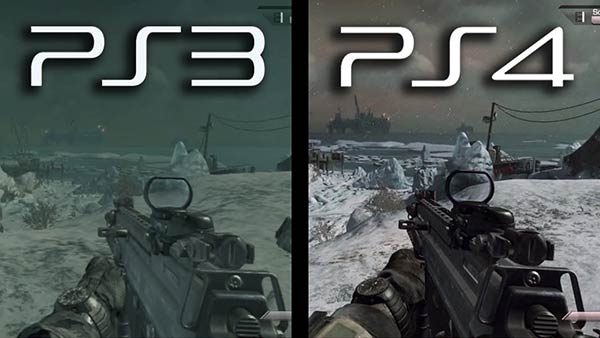 paying for better graphics
"The arrival of the PlayStation 4 and Xbox One in November 2013 brought with it more expensive games compared to those for the PlayStation 3 and Xbox 360," EuroGamer points out. However, Andry Payne, chairman of UKIE told Eurogamer that he believes the new consoles and games justify their higher price tag, and that the gaming industry has played an important role in driving economic growth in the UK.
"Next-gen console games are arriving in force at UK retail one year on from the consoles' launch," said Payne. "These games are premium blockbusters in every sense, in terms of production values, technological improvements and sheer size. Accordingly they command a higher price tag in UK retail stores and consumers are prepared to pay for these amazing experiences."
Have any HEXUS readers noticed that they are spending more on individual games this year compared to last?