Bandai Namco Games Inc has unveiled the ultimate Star Wars arcade machine in the shape of the Star Wars: Battle Pod. The cabinet features a vastly updated take on the classic Star Wars arcade machine, offering an almost VR experience while you speed along in your X-Wing, snowspeeder, speederbike, the Millennium Falcon and TIE Advanced fighter.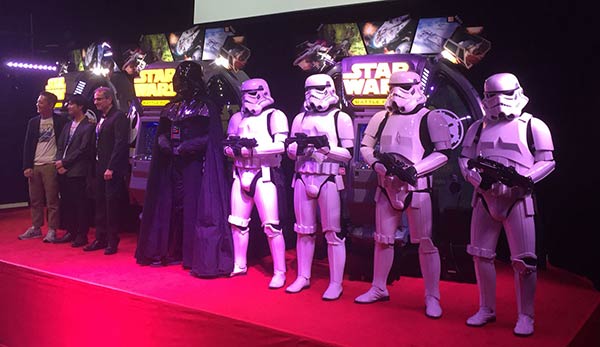 Looking first at the cabinet hardware, this arcade exclusive game offers a highly immersive experience thanks to:
its graphics, displayed via a 180-degree panoramic dome projection screen
5.1-channel surround sound
seat and controller vibration motors
cockpit air blasts in your face
The domed screen is said to encompass "your entire area of sight," while the visual experience is augmented by the sounds, vibrations and air gusts. Overall the new arcade system "delivers an authentic flying experience," we are told.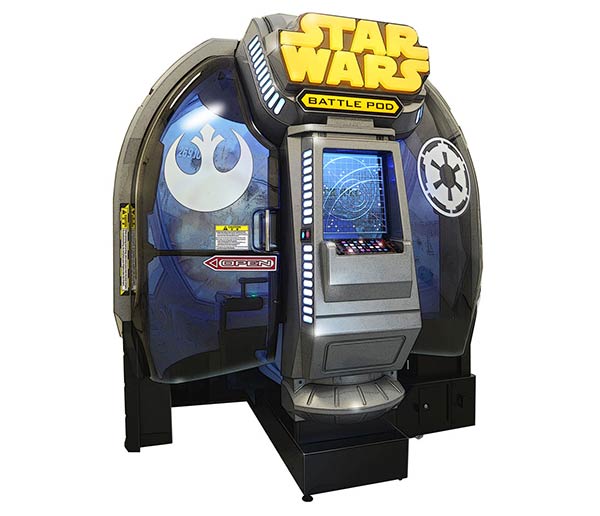 The game includes five stages during which you take control of the speeding vehicles mentioned in the intro. These stages "recreate the fiercest battle scenes from the original Star Wars trilogy," says the Star Wars blog. Satoshi Oshita, president and CEO, Bandai Namco Games Inc. said that "Players can jump right in to true-to-film battles on Endor, Hoth, Death Star II, Yavin, and more". He promised that a Star Wars: Battle Pod experience would be memorable, fun and epic.
The new Star Wars game cabinet was unveiled yesterday at an event in New York. The arcade machine will become available in the USA in January 2015 with a global rollout to follow.