Rockstar Games previously announced that its most anticipated next-gen title, Grand Theft Auto V, would be released on PC, PS4 and Xbox One this autumn. Now several clues have appeared suggesting that the launch will take place in November.
According to IGN, which managed to take a snapshot of some since-removed Newegg listings, the online retailer leaked an 18 November release date. This North American launch date tallies with the standard Tuesday release day.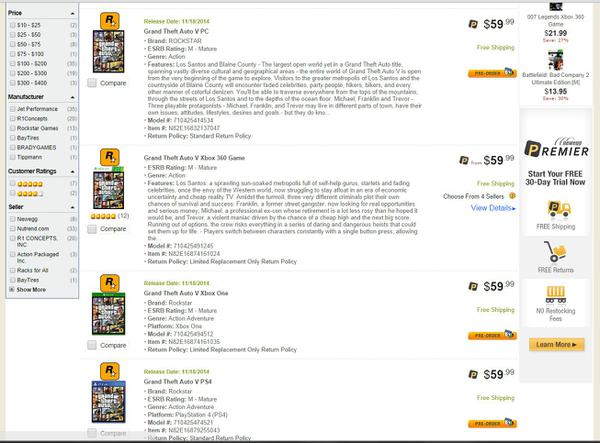 Looking at other sources, UK distributor for Take Two Interactive, Exertis Gem, has listed 14 November as the release date for GTA V on PC, reports IncGamers. The following screen shot was captured before the distributor removed the date and switched it back to TBC. If this source was correct, it means that the game would be available in the US on 11 November, launching in the same week as other major titles like Assassin's Creed: Unity, Far Cry 4 and Dragon Age: Inquisition.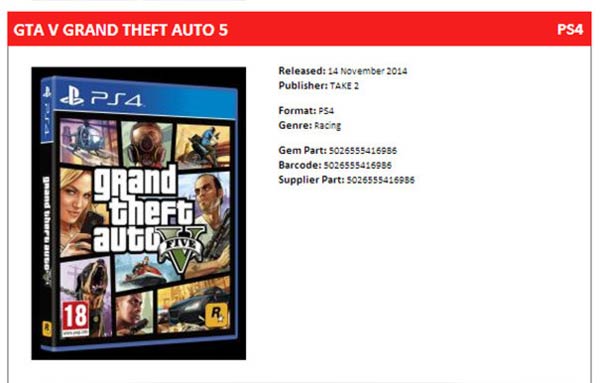 Additionally, the report mentions that the UK's Littlewoods catalogues signalled that 14 November is when GTA 5 will launch in the UK, confirming that the PC version is likely to be released simultaneously to the next-gen console versions.
GTA V on PCs and next-gen consoles is not delayed
Rockstar has clarified rumours suggesting that GTA 5 for next-gen and PC may have been delayed until 2015. In an update on its support forum, the developer officially stated that GTA V ports to PC and next gen consoles have not been delayed or cancelled.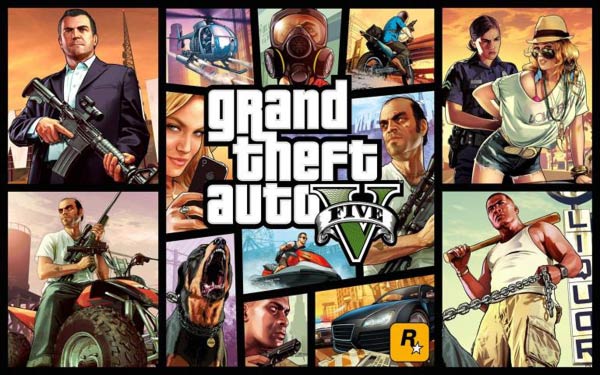 "I'm also looking forward to the PC release, however this release date has not changed. Please see our support article, "Grand Theft Auto V Release Date on PlayStation4, Xbox One, and PC" for the most recent information on this topic." a Rockstar representative said in response to a fan who had concerns that GTA V wouldn't make it to PC until 2015.
GTA V has been available for Xbox 360 and PlayStation 3 since September 2013, and has sold over 34 million copies so far. As usual, any rumours should be taken with a pinch of salt, but it is good to know that they all point to a similar time frame.