Gameloft's popular Modern Combat FPS game series for mobiles and tablets will get a refresh on Thursday when Modern Combat 5 is launched. However pirates have been downloading copies of the game since the weekend. That's nothing new, except for the way the game got into pirate hands: Gameloft recently held a competition for early access to the game for fans and one of the winners apparently cracked it and distributed it online, reports Polygon.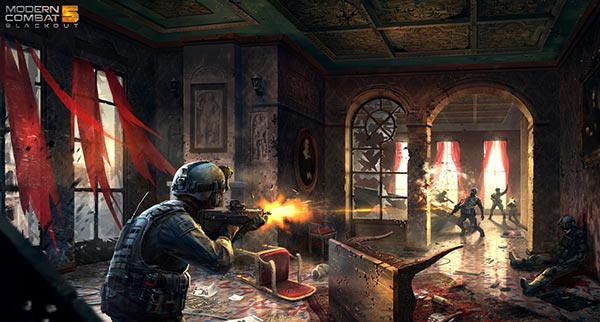 "This is why we can't have nice things"
Modern Combat 5 is launched tomorrow on Windows 8, iOS and Android platforms but some gamers have been downloading and playing a version found on torrent sites etc this weekend. Gameloft community manager Florian Weber wrote a statement on the MC4 Facebook page blasting the pirates. Clearly annoyed, Weber wrote "To anybody who got MC5 already, shame on you! We are making games for you and all you can do is pirate them?" However he warned that the pirates' fun would be short lived "Anybody which is talking to me and shows in some way that he already has MC5 will get an instant ban. Seriously, this is why we can't have nice things."
An additional official statement by the Gameloft company reinforced Weber's message "we have turned on our anti-piracy systems and now all illegitimate users on a non-official version have been incapacitated".
The new Modern Combat 5 FPS game is said to include "highly improved graphics", four character classes with upgrade skills trees, new single player and multiplayer options and features plus global/squad chat facilities.
As mentioned in the intro the game is launched tomorrow, Thursday 24th July. It will be available from the Windows 8, iOS and Android platform stores for £4.99. We are told that there won't be any IAPs (in app purchases) to eat away at your bank balance, enjoyment or patience.