According to market analysts at DFC Intelligence the PC games market now generates more revenue globally than the console games market can muster. A DFC analyst, in an interview with PCR, points out how the times have changed. Consoles are now seen as a prestige item, where as PCs, which can also play games, are increasing becoming a device that people need, and are cheaper to build, especially gaming rigs.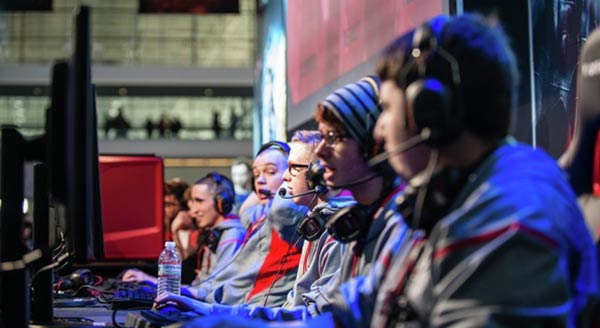 A console? That's luxury.
"On a global basis PC games have surpassed console games, but the new console systems means consoles should show an increase," said DFC Intelligence boss David Cole. He went on to point out that "Among core gamers there is a heavy overlap with most console gamers also playing on a PC. The big difference is that consoles are now the luxury item and PCs are the necessity. Just a few years ago the reverse was true. This means PCs have the broader audience."
MOBA (multiplayer online battle arena) and free-to-play games were also deemed as the most popular and best performing genre on the PC gaming platform, according to DFC's recently published quarterly report on PC gaming revenues and usage.
"The MOBA games League of Legends and Dota 2 dominate everything else by an order of magnitude in terms of more usage than other products," says Cole. "In the first part of 2014 we saw some signs that may change with the introduction of new titles and some increased play of games outside the MOBA category."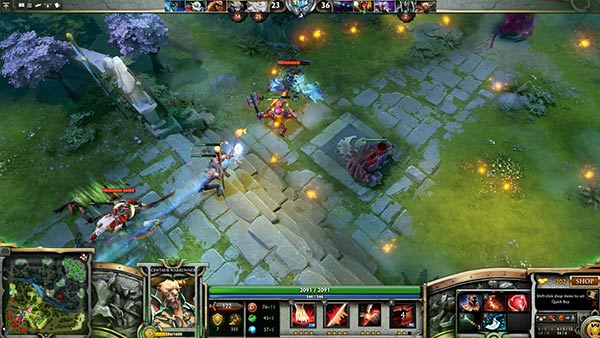 These high performing games are what continues to push PC gaming above expectations in revenue, despite the lack of big new releases on the PC platform and the release of new consoles during the recent holiday season. The lack of new AAA releases also did not affect the average play time last year, which Cole believes bodes well for growth this year.
Europe in the driving seat
The increasing popularity of PC gaming in Europe and crossover titles have been a big driver of positive PC trends. "There is a blurring of platforms where it starts to get hard to define what is a PC and what is a mobile device," Cole explained. "Hearthstone was a great example of this as it released for both PC and iPad. Not all games fit that model but as we mentioned core gamers now tend to play on multiple devices."
As evidence of this positive PC gaming trend in Europe, earlier this year we reported on the UK PC gaming market surpassing the £500 million milestone.