The OUYA Android console, which gained fame thanks to a wildly successful Kickstarter campaign, which netted over $8.5 million, has just been backed by venture capitalists to the tune of $15 million. Tim Chang of the Mayfield Fund and investors from Kleiner Perkins Caufield & Byers are behind the new deal, reveals the Wall Street Journal. As part of the deal the venture capitalists have got "gaming vet" Bing Gordon to join the OUYA board.
The new funding has come as OUYA has convinced investors that it has managed to successfully build a developer ecosystem based around the upcoming console. Tim Chang noted that the Kickstarter campaign really showed traditional investors that consumers are incredibly interested in this new gaming product. Further to that the OUYA team has managed to get developers interested "Anyone can launch an Android box, but not many have the chops to build a developer ecosystem around it, ranging from indie to known publishers and brand. That's the real special sauce, it's the software platform side, not the fact that you can quickly launch a box," said Chang.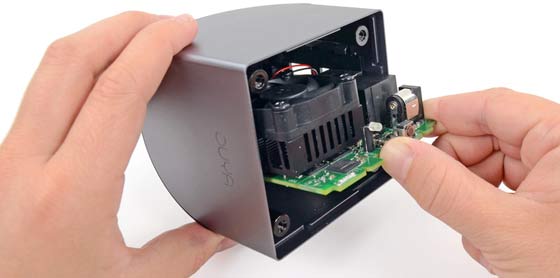 What will the 15 million be used for? OUYA CEO Julie Uhrman said that in gearing up for the June launch the company will go live in the US and UK however the $15m will much more easily allow the firm to keep up with demand for the console worldwide and basically sell the OUYA at the best time - when it is a hot new product. The funds will also be used to support developers that OUYA sees as particularly important. Uhrman also noted "We have over 12,000 developers that have signed up to publish a game on OUYA. We're shipping early backers to over 110 countries, have 120 games today, more games coming in every week. Developers are working hard".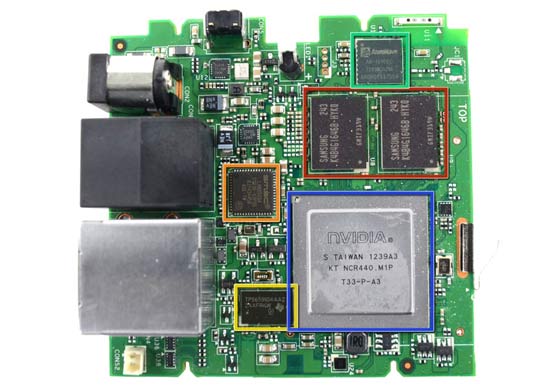 OUYA teardown
In other recent OUYA news a console was graciously sent to the iFixit team to operate upon it and do one of their famous teardowns. The team also stripped down the OUYA controller. Over all the console and controller got a great score of 9/10 for repairability where 10 is the "easiest". Good points were the use of standards such as AA batteries, Philips and Hex screws and modularity – making things easy to replace.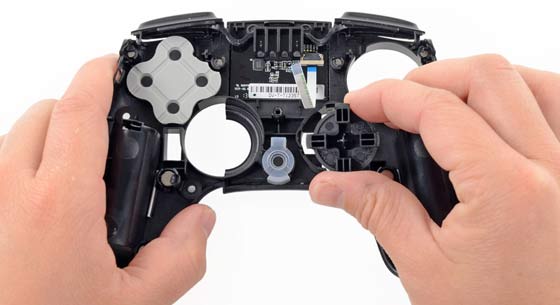 Less positive points were that the heatsink was soldered in place so would need desoldering if you wanted to change it. This design decision was apparently chosen over clips because it fared better in drop tests. The only "red light" was for joysticks being soldered to the circuit board, which may need entirely replacing if you get over-enthusiastic in your button mashing.