Sony closed one of the UK's oldest games development studios in August last year as part of its "One Sony" restructuring plans. About 100 experienced and talented games development were left in the lurch following the move. Now a group of these ex-Sony, ex-Psygnosis game developers have banded together to create Sawfly Studios, still based in Liverpool and are on their way to finishing their first games title for Liverpool games publisher Ripstone, targeted at smartphones and tablets. Another studio, called Playrise Digital has been formed by Nick Burcombe, a lead designer on WipEout, and it has a racing game scheduled for release on 31st January.
Sawfly Studios
The Sawfly team had specialised in racing titles in their previous employ, such as; WipEout, Formula 1 and Motorstorm. The team's new project is a departure from this genre according to Mike Humphrey, Sawfly's managing director. Sawfly Studios will work on contracts for other companies but also develop their own IPs.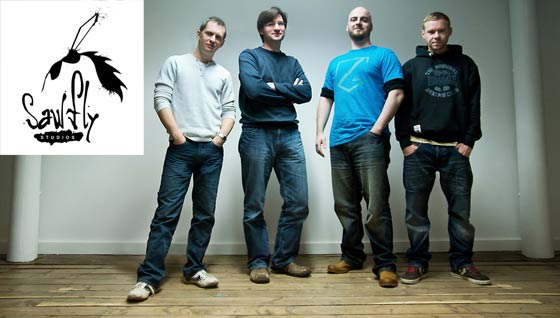 In an interview with the BBC Mr Humprey talked about the Sony Liverpool closure "The closure of the studio came as a bit of a shock and the artists in particular have had to spend time creating their portfolios and getting them out in the world to show what they are capable of doing." He said that most of those that pursued new jobs have found new positions, but there are a few who wanted to do their own thing. Sawfly Studios have ambitions and Mr Humprey said "We want to grow our studio over the coming years and to take on experienced, talented people - and the workers at Liverpool Studio were exactly that. So if the opportunity arises we'll definitely be looking to grow in the city."
Playrise Digital
Members of the Playrise Digital team have worked on many 'Triple-A' console titles including; WipEout and WipEout 2097/XL, Destruction Derby Arenas, Disney's Treasure Planet, James Bond Blood Stone and Fur Fighters. Like Sawfly, the team are looking at releasing high quality games on mobile platforms.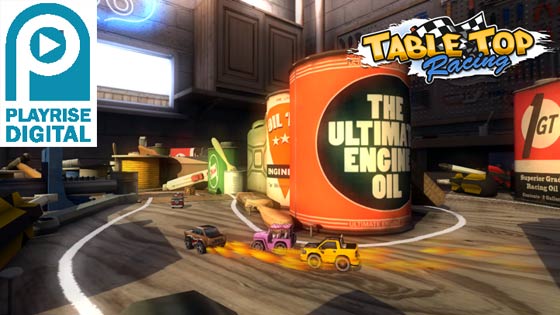 The first game from Playrise Digital is "Table Top Racing" which is due out for iOS on 31st January. This looks like a modern take on the great Micromachines games which were extremely popular on the 16-bit consoles, less so in their later 3D incarnations. Hopefully Playrise can get the mixture of gameplay, fun and motoring chaos just right.