Both Sony and Microsoft are preparing their next generation consoles to be revealed at "Apple-style press conferences" in late March according to an analyst at financial advice and service company Baird. Senior Research Analyst Colin Sebastian wrote in an investor email yesterday that "E3 2013 will be the most important game conference since Y2K, we continue to expect both Sony and Microsoft to host dedicated events before E3 to announce their new platforms."
Mr Sebastian attended the recent CES and had meetings with key players giving him insight into the next console generation according to VG247. Discussing the hardware to be found in the future Sony and Microsoft console generation he said "New console hardware will borrow from high-end PC components, providing hybrid physical/digital distribution models, enhanced voice controls and motion sensing, broad multi-media capabilities and lower launch price points." However he has also heard that there are a few production issues with the Sony PS4 which may throw a spanner in the works and "could limit unit shipments or regions at launch".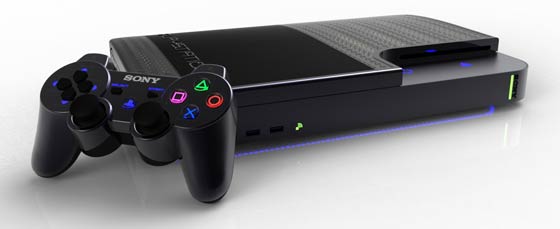 With the new consoles revealed at their own press events they wouldn't have to share the limelight with other announcements. It is then expected that the console hardware would be further shown off at the Game Developers Conference, San Francisco 25-29th March 2013. E3 would then be used as a platform for new game and accessory showcases.
While Baird analysts may be right about Microsoft's plans there was a little bit of news yesterday, from Sony's side of things, which suggests the Japanese electronics and entertainment giant is looking at May for its PlayStation 4 reveal. VideoGamer.com reports that Sony Home Entertainment's vice-president Hiroshi Sakatomi offered up the following quote with regard to timescales; "I can only say that we are focused on the E3 gaming event, scheduled for June. [The] announcement may be in that minute or even earlier in May."
Sony and Microsoft aiming at $400
Baird also named a figure for the expected prices of Sony's and Microsoft's next generation consoles. Being "largely built from 'off the shelf' high-end PC components" plus scale of manufacture, should help the consoles hit a pricing point around about $400. This isn't so bad compared with the Xbox 360 and PS3 launch prices of around $399 and $499 respectively. (Also remember inflation)
Nintendo to be sidelined
The recent launch of the Nintendo Wii U was "lacklustre" according to Baird's Sebastian. It has failed to create enough impact and Nintendo will become "niche" in the next generation console race, according to the senior analyst. He offered a remedy for this "Nintendo must bring to market major first-party releases and retain third-party support to limit market share losses."