In this modern age of mobile gaming, it has been difficult for traditional console firms such as Sony and Nintendo to find their place in the market. Consoles are beginning to lose their identity and as a more immediate threat, portable sales have been significantly lacking over the past few years, falling under heavy competition from smartphones and tablets.
Despite all this, Sony is trying to move forward and become more flexible and has taken a big step today with the official release of the PlayStation®Mobile SDK and associated developer platform. The PlayStation®Mobile SDK is a software development kit we reported on earlier this year, that offers developers a package of easy-to-use libraries for accessing device interfaces, graphics, physics and sound on any PlayStation certified hardware, including the PS Vita.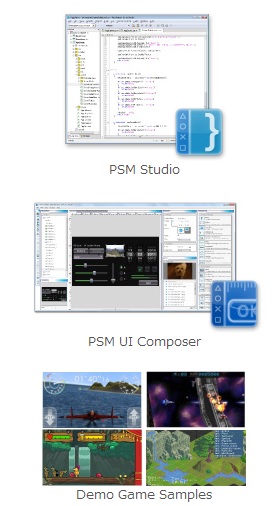 The PlayStation®Mobile Developer Platform and SDK are essentially Apple's iOS developer program or Android's SDK for Sony certified devices; you can sign-up for $99 a year and publish as many titles to the Sony PlayStation Mobile store as you want, whilst the provided libraries make game development on the platform simpler and easier.
If you're interested in joining the Sony Mobile developer program, head on over to: PSM DevPortal.
Current PlayStation Certified devices (+ PlayStation Vita):
Sony

Sony Tablet P
Sony Tablet S
Xperia Tablet S

Sony Mobile Communications

Xperia acro HD IS12S
Xperia acro HD SO-03D
Xperia acro IS11S
Xperia acro S LT26w
Xperia acro SO-02C
Xperia arc SO-01C
Xperia AX SO-01E
Xperia GX SO-04D
Xperia ion LT28at
Xperia ion LT28i/LT28h
Xperia NX SO-02D
Xperia PLAY R800i/R800a/R800at
Xperia PLAY R800x
Xperia PLAY SO-01D
Xperia S LT26i
Xperia SL LT26ii
Xperia SX SO-05D
Xperia T LT30a/LT30p
Xperia TL LT30at
Xperia TX LT29i
Xperia V LT25i
Xperia VL SOL21

Sharp

AQUOS PHONE ZETA SH-09D
AQUOS PHONE SERIE ISW16SH

HTC

One S * Details to be announced later on
One V * Details to be announced later on
One X * Details to be announced later on