Yesterday, Nintendo announced its quarterly earnings figures. The news wasn't so great, with the company seeing profits of only £338 million over the traditionally affluent October to December period, a drop of 61 per cent over this time last year. The dire figures have forced the firm to update its operating profit predictions for the entire year to a net loss of £372 million, blaming poor 3DS sales and the necessary price cuts that were needed to shift the units from the shelves.
It's clear that a lot will now be riding on the success of Nintendo's upcoming Wii U console and so this quarter's earnings report became not only one of losses but of things to look forward to. The first revelation was, that the Wii U will be gracing our shores and the shores of the US, Europe, Australia and Japan in time for this year's winter holiday season, with Nintendo eager to discover if the console will sink or swim as soon as possible, given its current projected net losses.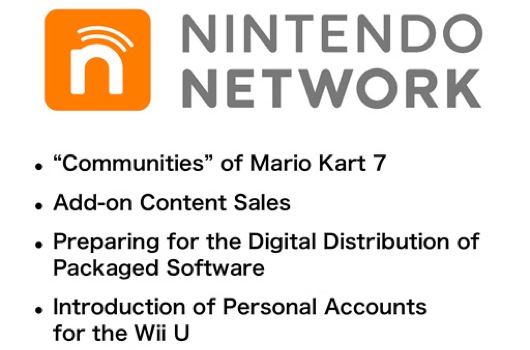 Company CEO, Satoru Iwata, also announced that the Wii U will now feature personal accounts which will form part of the 'NINTENDO NETWORK', with individuals now able to compete, communicate and purchase digital content as opposed to the accounts of the current Wii, which require the knowledge of friends' Wii numbers for connection, "This concept was built into the design of the Nintendo 3DS, and we already have the necessary infrastructure ... We will prepare the same infrastructure for the Wii U. However we have not decided concrete timing of when we will start it." stated Iwata, hinting that we may not quite see the new service from launch day one. Iwata did mention, however, that the new infrastructure would also be capable of supporting fully downloadable retail games.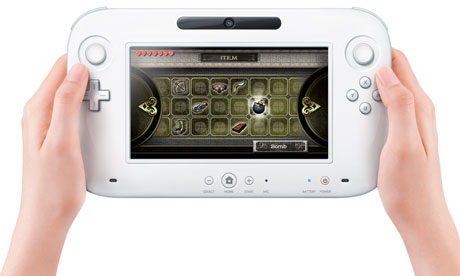 Iwata's final revelation was that the Wii U controller will feature NFC, for close quarters communication with objects such as figurines or cards, linking physical merchandise to the Wii U's gaming world. Imagine a child placing their favourite figurine on the table in-front of them and it loading into their game, or a card representing a popular trading fad such as Yu-Gi-Oh. Iwata also suggests that the technology could be used for micropayments with other possibilities further up the pipeline.
This writer is honestly not convinced by the Wii U's gigantic controller approach, however the system is well spec'd and full of functionality, if Nintendo can successfully roll-out its online network and create partnerships with the right toy makers, the Wii U has the potential to sell well despite the current economic climate.