Just when we all thought Sony had patched up its network security issues, the company confirms that unauthorised login attempts have affected over 90,000 of its users' accounts across the PlayStation Network, Sony Entertainment Network, and Sony Online Entertainment.

In a blog entry on Sony's EU PlayStation website, Sony Chief Information Security Officer Philip Reitinger confirmed the news.

"We want to let you know that we have detected attempts on Sony Entertainment Network, PlayStation Network and Sony Online Entertainment ("Networks") services to test a massive set of sign-in IDs and passwords against our network database," reads the post.

Reitinger says that less than one tenth of a percent of network users have been affected by the illegal login attempts and those accounts breached have now been suspended to prevent further damage.

Credit cards details are said to not be at risk, but Sony has stated that some users may have lost money that was sitting in their accounts. Sony has contacted those affected.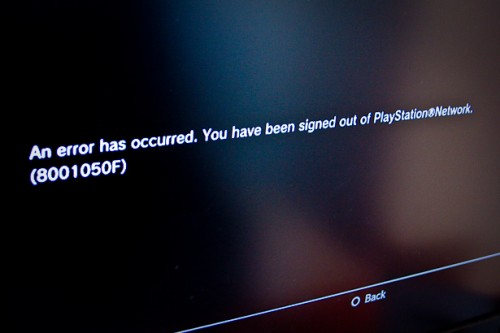 70 million accounts were hacked earlier this year



PlayStation Network, Sony Entertainment Network, and Sony Online Entertainment users are being encouraged to check associated email accounts to seek further advice.

Sony has warned members of its networks to be vigilant against attacks and choose passwords that can't easily be guessed. "We encourage you to choose unique, hard-to-guess passwords and always look for unusual activity in your account," said Reitinger.

Sony has confirmed that the latest security hack has affected approximately 60,000 accounts across the PlayStation Network and Sony Entertainment Network, and 33,000 Sony Online Entertainment accounts.

This latest security breach follows the much-publicised downtime of the PlayStation Network, which was caused by hackers who gained access to the details of over 70 million user accounts.

What's so curious about this latest issue is that Sony hasn't accepted any responsibility or bothered to apologise to its customers. Users were reassured that security was tightened following the major attack earlier in the year and this new attack is unlikely to bolster confidence in the company's security measures.