To celebrate the retail launch of the space-based real-time strategy video game, Sins of A Solar Empire on June 6th, HEXUS.gaming has some great prizes to giveaway!

1st prize: Creative SoundBlaster X-Fi Platinum - Fatal1ty Champion Series 7.1 Soundcard and one copy of Sins Of A Solar Empire

2nd: Creative Fatal1ty Pro Headset and one copy of Sins Of A Solar Empire

3rd: One copy of Sins of a Solar Empire

To be in with a chance of picking up one of these prizes, simply send your name and address to our competition email address with the header 'SINS' and the answer to the following question :

How many different playable races are there in Sins of A Solar Empire?

Hint: The answer to the question can be found at the official Sins of A Solar Empire website.

Winners will be notified via email.The winners will be drawn from all correct entries received by the closing date of Friday 06th June, 2008, midnight GMT.

About the game
Sins of a Solar Empire represents the birth of the RT4X genre, seamlessly blending spectacular tactical combat with grand-scale space strategy. Players must conquer worlds, engage in diplomacy and trade with other civilizations, and use the resources at their disposal to enhance their economy, develop new technology and increase military power. They must then test their mettle on a 3D tactical battlefield, where their ships will fight it out in stunning visual glory.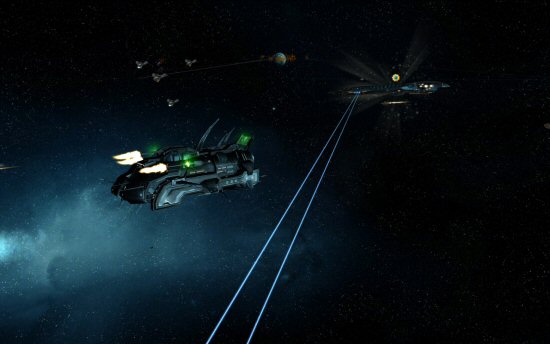 Click for larger image



The usual HEXUS competition rules apply as stated below.


Rules and Regulations
The competition winners will be picked at random from all eligible entries that arrive by midnight of the closing date 6th June 2008

• No responsibility will be taken for lost or damaged entries. Proof of sending by email is not proof of entry
• In event of any dispute the judges decision is final and no correspondence will be entered into
• Only one entry is permitted per household. The winner will be notified by email no later than 14 days after the closing date
• HEXUS.gaming will do everything to ensure a speedy delivery of of your prize, we cannot guarantee a delivery date
• In the event that the prize offered is unavailable due to circumstances beyond our control, we reserve the right to offer an alternative prize of equal or greater specification.
• Competitions are open to residents in the UK who are over 12 years of age
• Entrants can be assured that no details will be re-distributed.
• Prize Draws are not open to employees of HEXUS.net and their affiliates, agencies, suppliers, sponsors and members employees' immediate families.
• Submission of an entry will be taken to mean acceptance of these terms and conditions