It looks like a new Nvidia SHIELD portable handheld console is going to be launched in the not-too-distant future. Documentation from both the Bluetooth SIG and the Wi-Fi Alliance 'confirms' that the new SHIELD P2523 is equipped with better Wi-Fi and comes with Android Lollipop installed (the original handheld is still on KitKat). Most reports on the newly unearthed documentation say that the second gen SHIELD handheld will be powered by the same Tegra X1 SoC as the recently launched Nvidia SHIELD Android TV console.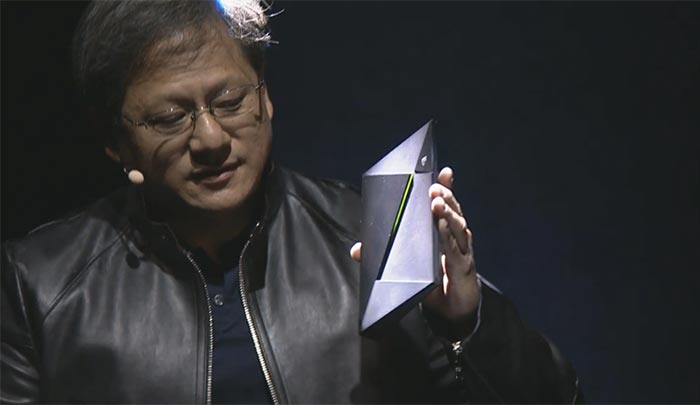 Nvidia SHIELD Android TV console launch event
Aggregating the documentation from the two tech industry certification bodies, Android Police has drawn a few conclusions on what Nvidia has up its sleeve. The Bluetooth SIG published its Nvidia P2523 certification on 15th of this month. It lists the device as a 'portable gaming console' and it was certified on the same date as the SHIELD Android TV console. This, the device serial number, and the device's newness 'implies' the Tegra X1 SoC specification, reports the news source.
The Wi-Fi Alliance certification reveals a few more specific details of the SHIELD P2523. From this we can see that it runs a newer version of Android than the current handheld does and that it supports more Wi-Fi bands; it will be able to use 2.4GHz and 5GHz Wi-Fi on the A, B, G, N, and AC bands.
click to enlarge document pics
That's all we know about the new SHIELD "portable gaming console" product for now. Hopefully we will get a glimpse at some more telling performance and experience critical hardware specs, product photos and videos before the official launch. Can Nvidia get its mix of product, price, place and promotion right to make its next handheld any more than a curiosity?