Razer has introduced its first surround sound bar accessory. The Razer Leviathan offers virtual 5.1 surround sound in a two piece speaker product. As you would expect from Razer, there's a gaming flavour to the product but it is keen to suggest alternative uses such as mobile phone music streaming and using it with your living room TV setup rather than your deskbound gaming PC.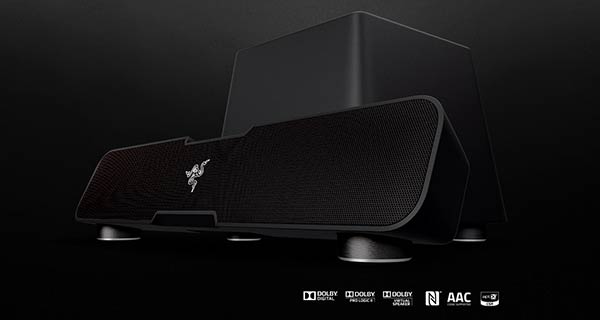 The main component in the Razer Leviathan is the desktop sound bar which contains four speakers in all complemented by the dedicated subwoofer unit which may well be tucked away out of sight, depending upon your desk/living room space.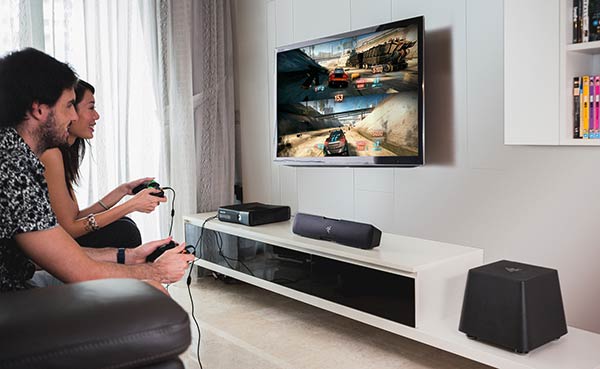 The sound bar contains four speakers; two 2.5-inch drivers and two 0.74-inch tweeters. Inside the sound bar you will find the important electronics and connections such as analogue inputs, optical inputs and a Bluetooth v4.0 aptX receiver. Razer also says it utilises NFC for ultra-fast pairing. The sound bar can be angled at 0⁰,15⁰,18⁰ tilt, as you prefer. Three built-in equaliser modes are available for this speaker which features Dolby Virtual Speaker, Dolby Digital (AC-3) and Dolby Pro Logic II technology.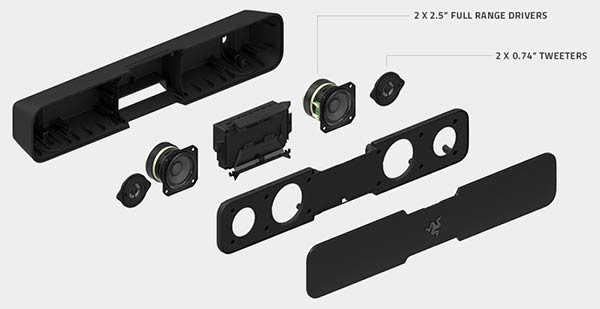 Sound bar unit:
Total power output : 30W (15W x 2RMS)
Full range drivers : 2 x 2.5" / 63.5mm
Tweeter drivers : 2 x 0.74" / 19 mm
Impedance : 8Ω
Frequency response rate : 180Hz – 20KHz
Approximate weight : 4.4lbs / 2Kg
The Razer Leviathan subwoofer, which is shaped like an oversized keycap, complements the sound bar via its 5.25-inch downward facing speaker. We are told that it "is made to deliver chest-thumping, deep impact bass," to work synergistically with the sound bar in producing "the entire spectrum of sound".
Subwoofer unit:
Type : Passive
Total power output : 30W RMS
Full range drivers : 5.25" / 133mm
Impedance : 8Ω
Frequency response rate : 20Hz – 180Hz
Approximate weight : 5.1lbs / 2.35Kg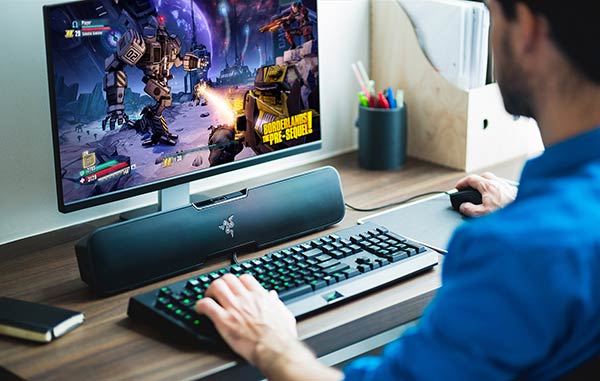 If you are interested in this sound system the Razer Leviathan is available for pre-order now at $199/£159 with free standard shipping. It is expected to ship in November.