The $99 OUYA games console project was launched only 48 hours ago on Kickstarter and has already secured funds approaching $4 million. The company had published a goal of $950,000 US and in a record Kickstarter performance the OUYA project crossed the million dollar threshold in just 8 hours and 22 minutes. Another project we were interested in at HEXUS, the Pebble smart watch, took 27 hours to go that far.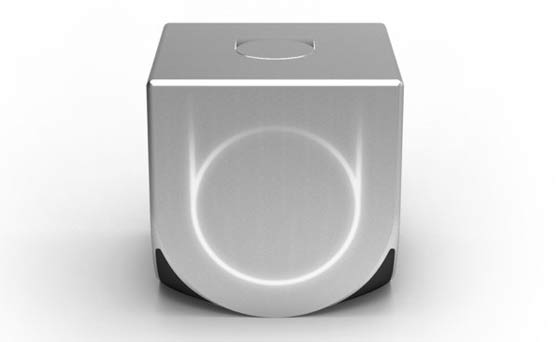 OUYA is an Android OS games console that is intended to connect to your TV set. The OUYA team says that they want to give independent games developers, who would be otherwise confined to small screens like your smartphone or a browser window on your computer, access to the biggest screen in the house. Julie Uhrman, founder of OUYA, says that getting games onto consoles is nearly impossible for small or independent developers and OUYA is the answer for them to get their games on big screens in the living room.
Brian Fargo of inXile Entertainment is enthused by the concept calling the OUYA "Inexpensive, open and with a fantastic controller. This has the potential to be the game developer's console. It's about time!" inXile do have games that make it to the consoles but only the most popular and established games get to that stage. The Kickstarter project page declares "It's time to upend console gaming. It's time we brought back innovation, experimentation, and creativity to the big screen. Let's make the games less expensive to make, and less expensive to buy. With all our technological advancements, shouldn't costs be going down? Gaming could be cheaper!"
OUYA Specifications:
Tegra3 quad-core processor
1GB RAM
8GB of internal flash storage
HDMI connection to the TV, with support for up to 1080p HD
WiFi 802.11 b/g/n
Bluetooth LE 4.0
USB 2.0 (one)
Wireless controller with standard controls (two analog sticks, d-pad, eight action buttons, a system button), a touchpad
Android 4.0
Rooting doesn't void warranty
Estimated delivery is March 2013
Julie Uhrman says of her goal "we're trying to disrupt an established industry" and looking at the success of the project so far that might just happen. The specifications listed above are as good as any Android gaming tablet and the $99 price seems reasonable for the console plus one controller. Comparing this console to the Microsoft Xbox 360 in terms of initial sales the Kickstarter blog says "In just 24 hours, 20,000 people bought an OUYA console — a product they had never heard of before yesterday. By way of comparison, Microsoft sold 326,000 Xbox 360 consoles in its first week after many millions of marketing dollars." It looks like the 80,000 OUYA machines available for pre-order at $99 may all be sold before the project time is over.