The Wii U has become available for pre-order on the Amazon.co.uk internet shopping site. The console is listed at a price of £199.99 with free "Super Saver Delivery". This item has an Amazon "Pre-order Price Guarantee". The item page also lists the console release date as 14th July, 2012 and implores you to "Pre-order now!" Available in black only at this time.
Users on UK shopping deals website HotUKDeals are going bananas over this Nintendo Wii U pre-order deal on Amazon.co.uk. At the time of writing the deal is over 1200 degrees, which usually means that the item in question is a bargain. Indeed the speculative prices we have seen on tech and gaming websites have not been anywhere near this mark. Last week we were thinking the pre-order price of £279.85 advertised at ShopTo.net would be a pretty solid indication of pricing intentions for the new Nintendo console.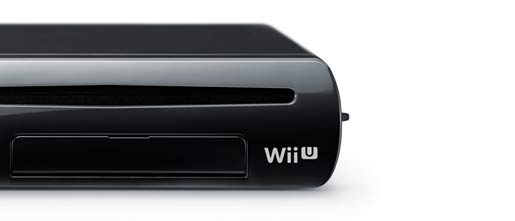 Only yesterday gaming website MCV was quoting a US analyst who believed that Nintendo MUST price the console below $300 (£190) or it would be a dead duck when it hits retailers. Also we had an article here on HEXUS about Sony's head of hardware marketing, John Koller blaming the initial high price of the PS3 on its third place in the current generation console war. Another fact is that Wii U featured at E3 but even though it was the biggest hardware launch it didn't manage to dominate the headlines.
Perhaps yesterday's announcement of 20 per cent cuts in employee bonuses at Nintendo is helping this Wii U price cut for consumers? Employees may find it better to get 80 per cent of something than 100 per cent of nothing…
Hopefully everyone ordering this Amazon deal will get what they wanted on the date indicated, even if the price is correct the date seems far too soon to be likely.
Update
The console is now no longer available for pre-order on Amazon.co.uk. A user on the Amazon Customer Discussions Wii U forum got the following answer from Amazon regarding the situation: "An Amazon customer service representative, speaking to me over the phone, tells me that all information in their Black Wii U listing - including price and date - comes from their suppliers (not the manufacturer). I was also assured that this console is covered by their price guarantee, including the eventuality that the price increases once customers have placed their order (though the on-site guarantee mentions only decreases). This means that if you order a Black Wii U from Amazon for £199.99, that is the maximum price you will pay" Also regarding the reason for the pre-order removal: "just been on the chat to the customer service again, and i ask them why the ability to pre-order has been removed. they said that demand was high and they only have limited stocks, they also said the delivery date which is july the 14th can change"