E3 is now over and we have got the specifications and games list of the new Wii U available to peruse. Also the new machine is already listed on ShopTo.net's UK website priced at £279.85, the company says this is a saving of £0.14 on the £279.99 RRP. Wii U I also available to pre-order in white at the same amazing discount!
Highlights of the specification include; that you will be able to play your old Wii games on the machine and use old Wii controllers. However no GameCube support is there. The new optical disk format isn't a DVD or Blu-ray but the Wii U can play 1080p media from Netflix, YouTube and Amazon video among others. The official specs don't go into detail about the multi-core IBM Power CPU or the GPU in the console.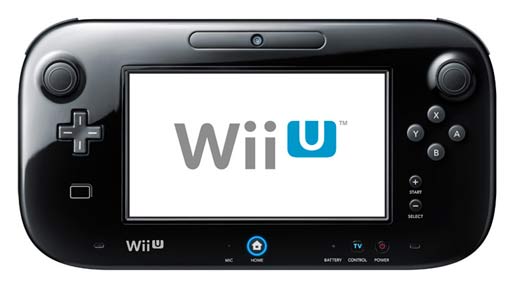 Here are the full hardware specs
CPU: IBM Power-based multi-core microprocessor
GPU: AMD Radeon™-based High Definition GPU
Size: Approximately 1.8 inches tall, 6.8 inches wide and 10.5 inches long
New Controller: The new controller incorporates a 6.2-inch, 16:9 touch screen and traditional button controls, including two analog Circle Pads. This combination removes the traditional barriers between games, players and the TV by creating a second window into the video game world. The rechargeable controller includes a Power button, Home button, +Control Pad, A/B/X/Y buttons, L/R buttons and ZL/ZR buttons. It includes a built-in accelerometer and gyroscope, rumble feature, camera, a microphone, stereo speakers, a sensor strip and a stylus. (0.5Kg)
Other Controls: Up to four Wii Remote (or Wii Remote Plus) controllers can be connected at once. The new console supports all Wii controllers and input devices, including the Nunchuk controller, Classic Controller, Classic Controller Pro and Wii Balance Board
Media: A single self-loading media bay will play 12-centimeter proprietary high-density optical discs for the new console, as well as 12-centimeter Wii optical discs
Video Output: Supports 1080p, 1080i, 720p, 480p and 480i. Compatible cables include HDMI, Wii D-Terminal, Wii Component Video, Wii RGB, Wii S-Video Stereo AV and Wii AV.
Audio Output: Uses AV Multi Out connector. Six-channel PCM linear output through HDMI
Storage: The console will have internal flash memory, as well as the option to expand its memory using either an SD memory card or an external USB hard disk drive
Networking: Wii U can access the Internet via wireless (IEEE 802.11b/g/n) connection. The console features four USB 2.0 connectors – two in the front and two in the rear – that support Wii LAN Adapters.
Games list
On the official E3 Nintendo Wii U website there is a list and further information on 22 games that have been announced for the Wii U, which are;
Nintendo Land™
New Super Mario Bros.™ U
Pikmin™ 3
Wii Fit™ U
Wii U™ Panorama View (working title)
SiNG (working title)
LEGO® City: Undercover
Project P-100 (working title)
Game & Wario (working title)
Aliens™: Colonial Marines
NINJA GAIDEN™ 3: Razor's Edge
Just Dance 4
Darksiders II
Assassin's Creed® III
Batman™ Arkham City Armored Edition
Mass Effect™3
Rayman® Legends
Scribblenauts Unlimited
Trine 2
TANK! TANK! TANK!™
Tekken Tag Tournament 2
ZombiU™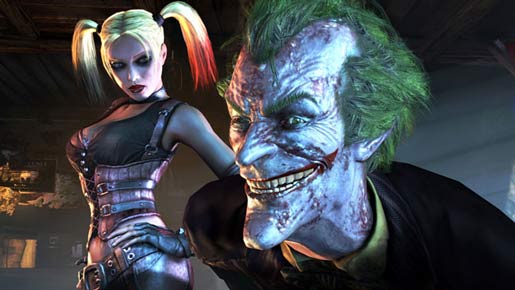 The games list compared to our pre-E3 Blockbuster leak a month ago is pretty similar but missing the titles Dirt 3, Splinter Cell 6, Ghost Recon Online, two Rabbids titles and a couple of others. There are also some digital-only games on the release schedule; Chasing Aurora, Trine 2: Director's Cut, Runner 2: Future Legend of Rhythm Alien, Aban Hawkins & the 1,001 Spikes, Cloudberry Kingdom. Wikipedia has a "complete" list.
The date for the availability of the Wii U and games isn't indicated on the e-tailer website. Also all details are "subject to change" including price and specification. Earlier estimates of the launch price of the Wii U were ¥30,000 (£250) in Japan so £279.85 seems pretty good for UK buyers.