Sennheiser launch the PC 350
If you're a serious gamer and have £150 lying around you could do a lot worse than pick up a set of these beauties!

Sennheiser has released the PC 350, which they say marks the beginning of a new era in gaming headset technology. They claim the sound perception is so precise, that you will literally feel like you're in the game.

Features

#Closed type, circumaural PC gaming headset
#Superior passive attenuation of ambient noise
#Frequency response optimized for Binaural Perception
#Large size ear cups for comfortable wearing during long gaming sessions
#Large size microphone for highest intelligibility
#Optimized for Binaural Perception
#Passive attenuation of up to 32 dB
#Patented Duofol Diaphragm technology
#Adaptive baffle damping
#Collapsible for easy transport
#Volume Control with microphone mute
#Connects to virtually any PC sound card

We'll be catching up with Seinheisser at CeBit 2008 where we'll be putting these headphones and some of their latest products to the test.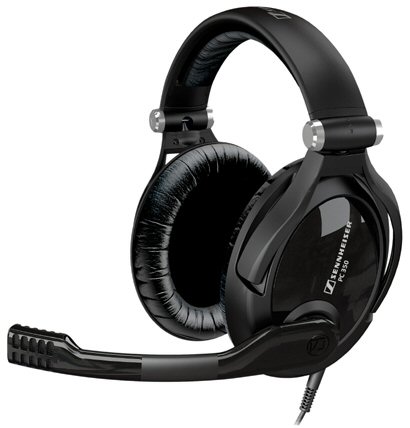 Download the fact sheet.