The Oculus Rift enjoyed its greatest ever growth in market share last month, according to the latest Steam Hardware & Software Survey (data from month of August). Oculus Rift HMDs now have a 43.8 per cent share on Steam, compared to 52.3 per cent for the HTC Vive. In July the shares were 35.7 per cent and 60.0 per cent respectively.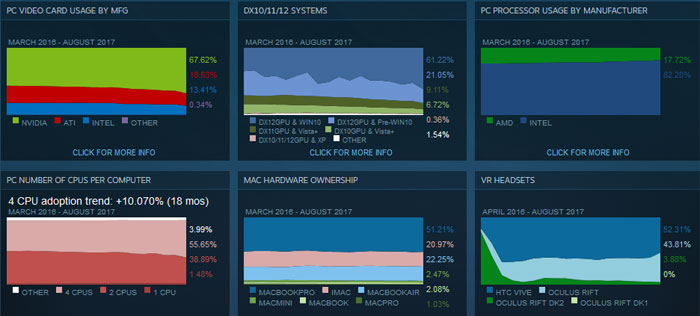 If you look back at the HEXUS news from August you will see that HTC implemented a pretty hefty price cut on its platform. Casual observers might have seen this move as a reaction to the Oculus Summer of Rift promotion that made the Rift & Touch combo $399 / £399 'for a limited time'. However, HTC says it planned its price cuts a year ago. The HTC price cut is permanent with its kit currently costing $599 / £599 but the Rift summer sale is finally over with the Oculus VR kit now back at $499 / £499.

There are other interesting trends to observe in the latest Steam Hardware & Software Survey. You might be interested to see little change in the trend graph pitting Intel vs AMD. Intel continues to grow its market share and the current split is 82.3 per cent to 17.7 per cent in its favour. Only yesterday we saw news of AMD CPU sales starting to turn the tide against Intel, for DIY builders in Germany at least. We must remember though, there's a massive Steam user base and shifts in CPU sale trends will take a long time to impact these user percentages.
Elsewhere in the survey Nvidia's GeForce GTX 1060 looks to be both the most popular and fastest growing choice of GPU among Steam gamers. Nvidia has 17 out of 20 of the most popular GPUs. The other three are integrated Intel graphics varieties. There's also been a big growth in the number of folk sporting 4-physical core CPUs, and in users of microphones…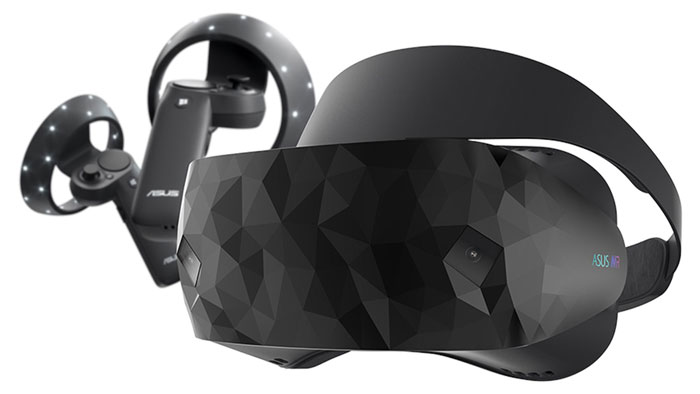 In the coming months it will be interesting to see the quality of, and what impact the Steam compatible Windows Mixed Reality (VR & AR) hardware has upon the market.