Nvidia's recently launched Shield Tablet was popular with HEXUS readers and it earned a coveted 'HEXUS Recommended' award in our review. Now this gaming focussed slate has scored exclusive versions of two classic Valve games titles, Half-Life 2 and Portal, to make it an even more attractive proposition.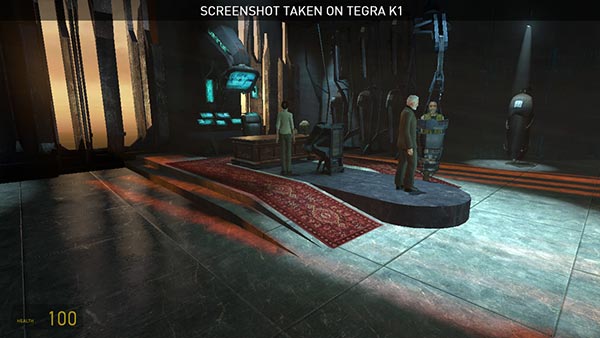 The two games are now available for the Nvidia Shield Tablet, downloadable via perusing the Shield Hub. However Nvidia and Valve have worked together to offer Shield Tablet owners something a bit better than the average tablet fare as the games both feature some "exclusive Tegra K1 visual effects that make them just as visually rich as the full PC editions of the games," we are told.
Your Shield tablet viewing peepers will be pleased with the "render-to-texture shadows, bump mapping, specular highlights, motion blur, and higher-quality texture filtering," writes Patrick Shaw on the Nvidia Blog. That will help your tablet gameplay as Dr. Gordon Freeman or Chell be equally as gripping and immersive as playing on your good old PC, it must be hoped.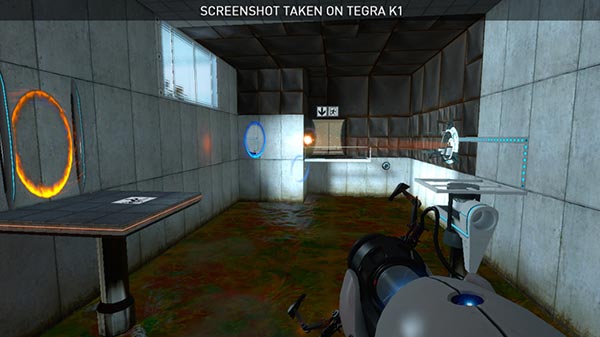 Both these newly released games require a controller to play on the Nvidia Shield Tablet. The Nvidia Blog says that the tablet's optional ultra-low-latency Wi-Fi Direct Shield wireless controller is optimised for this purpose. The games will also run on the Nvidia Shield Portable and make use of its built-in controller (without the Tegra K1 graphics enhancements seen in the screen shots here).
Half Life 2 costs $9.99 and Portal costs $9.99, for these Nvidia Shield Android native versions, in the Tegra Zone Store.