Nintendo has launched "a new member of the Nintendo 3DS family". The new Nintendo 2DS XL plays all Nintendo 3DS games in 2D on a large 4.88-inch diagonal screen. The top screen doesn't offer stereoscopic 3D viewing. In other words, its "a new kind of Nintendo 2DS".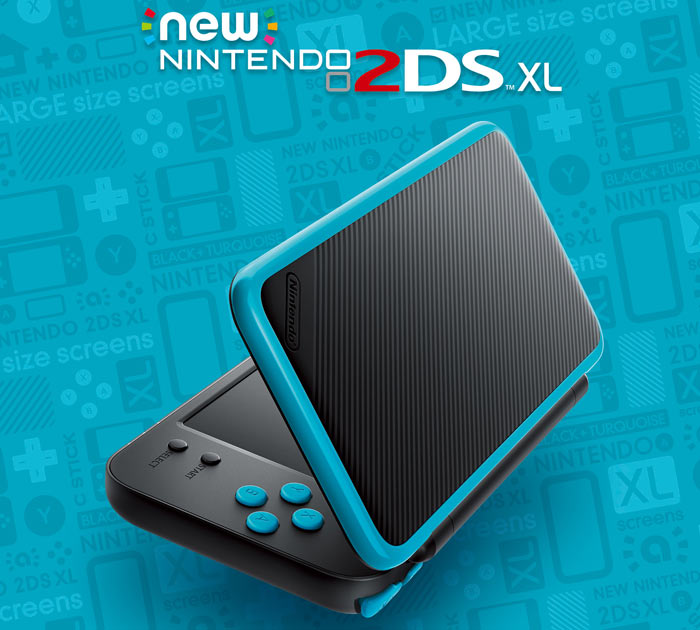 Nintendo's latest handheld console makes some important additions, compared to the 2DS, that will surely improve its appeal. Beyond the form factor change from a flat dual-screen tablet into a clamshell, the most important changes are:
More control options: The new Nintendo 2DS XL includes a C Stick and ZL/ZR Buttons. If you've used a 3DS you will know the utility of the sensitive analogue C Stick.
Amiibo support: The 2DS XL, with NFC built-into the lower screen area opens up the world of amiibo and compatible games software.
Larger screens - up from 3.5-inches to 4.88-inches (top).
The new 2DS XL will come in two colour options initially. These are Black + Turquoise, and White + Orange.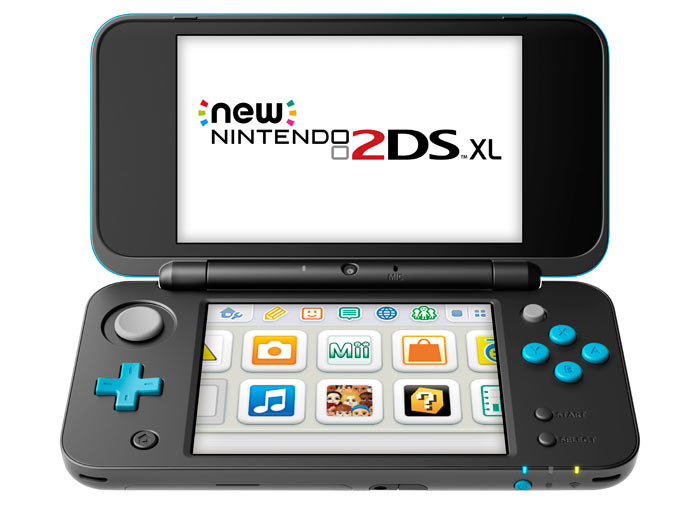 If you are interested in purchasing a Nintendo 2DS XL you will have to wait until 28th April. In the US it will have a recommended retail price of $150, about $50 less than its stereoscopic 3D sibling.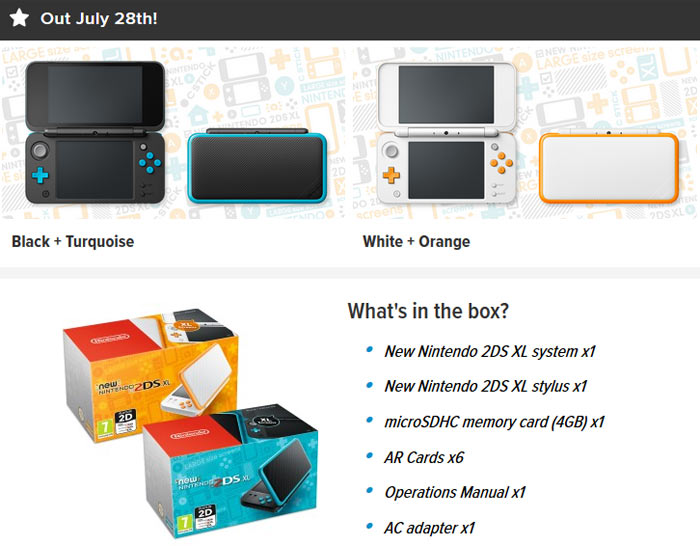 Switch success
In other recent Nintendo news, the company announced that the Switch console is the fastest selling in its history with 2.7 million units sold in its first month of availability. Nintendo aims to sell 10 million within a year.