ADVANCED STEREO IMAGING SYSTEM PROVIDES SUPERIOR SOUND
Saitek, a leading designer and manufacturer of consumer electronic products for PC and gaming, has announced the launch of its new range of PC speakers. The new speakers have been designed to deliver a truly explosive sound in a compact, convenient and stylish design.

There are three speaker systems in the new range – the 3D 210, 3D 380 and 3D 590 – all incorporating ASIS, Saitek's advanced stereo imaging system, which delivers precise, distortion-free, stereo sound.


Advanced Stereo Imaging System (ASIS)

Saitek's Advanced Stereo Imaging System provides pinpoint stereo accuracy, particularly important in PC gaming to enhance the atmosphere and immerse the gamer deeper into the game. And when listening to music, tracks played through ASIS are brought to life, allowing the listener to hear different instruments precisely and clearly in the stereo mix as though the musicians were playing in the same room.


Unique Design

The speakers are designed to be both aesthetically pleasing and flexible to use. They have a smooth, curved finish with metallic black and silver colouring and can be positioned in a variety of ways (multiple orientation) to suit the user's environment - particularly important for PC gaming where space may be at a premium.

Superior Sound

Saitek's 3D speakers produce a crisp and clean sound over a wide acoustic range due to the innovative design that limits the distance between the speaker bowl and casing, minimising sound distortion. All models in the range also feature an advanced bass contour control which can be customised to room acoustics to provide superior audio definition. And Neodymium drive units, used in all Saitek sound systems, provide superior sound over a full range of volume or bass levels.

"These are speakers designed for all modern day computer usage, perfect for music and gaming," says Jignisha Patel, Saitek marketing executive. "They sound fantastic and are great to look at with a sleek and sexy design, perfect for any household or office."

3D 210 – SRP £19.99

These compact 2.0 speakers pack 10W of sound and are perfect for use as travel speakers, connecting to laptops, PCs and mobile audio devices.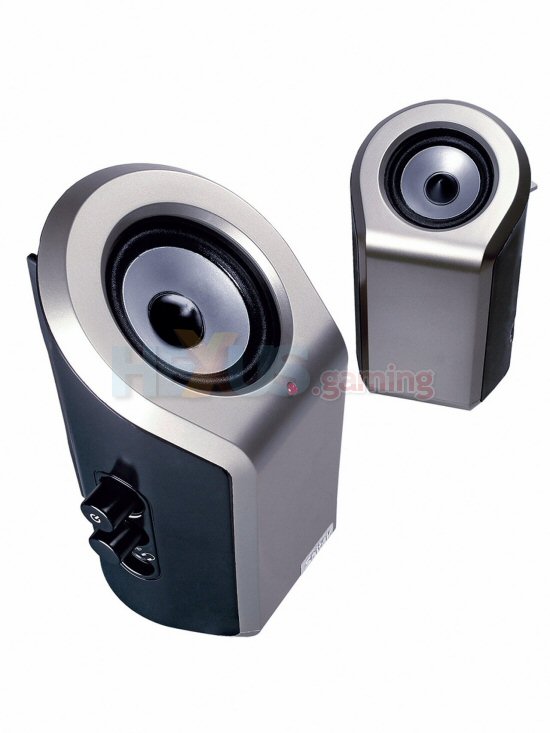 Click for larger image
3D 380 – SRP £34.99
The middle of the range 2.1 system is compact yet powerful with 80W of power and enhanced bass response from the ported woofer enclosure.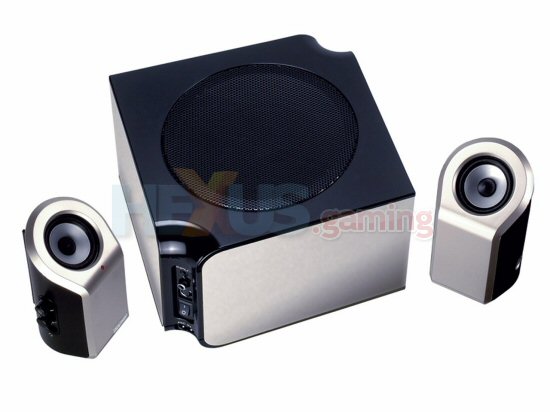 Click for larger image
3D 590 – SRP £49.99
The 3D 590 has 90W of power with two double drive satellites and a woofer unit for powerful sound, and a wired remote with fingertip control for added convenience.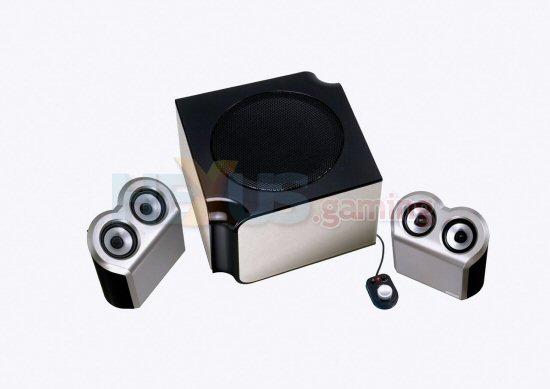 Click for larger image
All the setups connect to PC, Mac and mobile audio devices via a 3.5mm jack input.