Occasionally humorous, mildly entertaining, largely unfulfilling
On the humour front, Book of Secrets doesn't fare too badly. There are moments that will make the audience chuckle. The staged relationship-feud between Cage and Kruger inside Buckingham Palace has its moments, particularly with Cage's attempt at a posh-but-drunken British accent.
Justin Bartha (Riley) too has moments of re-occurring jokes that although unlikely to make you burst out in laughter, will surely produce a smile. Gates' separated parents, Patrick Gates (Jon Voight) and Emily Appleton (Helen Mirren) provide a humorous on screen relationship and interact well.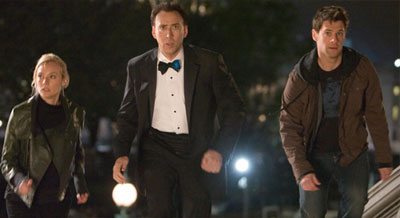 On the opposite end of humour is villainy, another key ingredient to an adventure film such as National Treasure. Unfortunately, Mitch Wilkinson (Ed Harris) provides a character that just doesn't live up to the expectations you tend to have for a bad guy. He isn't anywhere near as cunning or ruthless as he needs to be.
All isn't lost however, Book of Secrets does have its moments. In addition to the occasionally funny scenes, there are a few action scenes that make you take notice. Most notably the balancing act inside the caves of Mount Rushmore, a sequence that successfully takes a page right out of the likes of Temple of Doom or Goonies.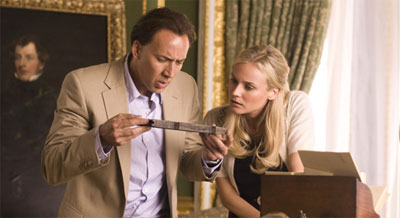 Regrettably, National Treasure: Book of Secrets falls short of the mark. You'd expect to have a lot of fun in an action adventure, but Book of Secrets entertains in short spells that don't do enough to make up for a lacklustre story being stumbled through by mildly amusing characters.
Book of Secrets is a movie that the kids are likely to enjoy, it's a moderately fun ride but lacks the mystery, suspense and thrill required to make an action adventure appeal to the adult audience. Not quite a worthy sequel to the 2004 movie.
HEXUS Rating

HEXUS Right2Reply
HEXUS World Leading HEXUS Right2Reply initiative invites manufacturers, their representatives and vendors which supply HEXUS with products for evaluation, to comment on the articles that we publish. If they choose to respond, we publish their response verbatim.
HEXUS Rating explained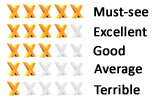 External Links
Official National Treasure: Book of Secrets website