Whilst gaming on my PS3 I decided to use Guitar Hero 3 to test for any lag. I have found that it was exactly the same when doing the guitar tuning as if the PS3 was connected directly via HDMI cable. This is definitely a good thing when your inner rock god is making the crowd happy and you are strumming along digitally to the classics!
I also decided to test a few varying PC titles running in 1080p with maximum detail and Vsync enabled. I used Alan Wake, Homefront, Far Cry 2, Red Faction Armageddon and just for the fun of it The Last Ninja 2 on the Commodore 64 given that the machine is 30 years old this month. Additionally where available I enabled the surround sound to push the SkyVision on both picture and sound quality.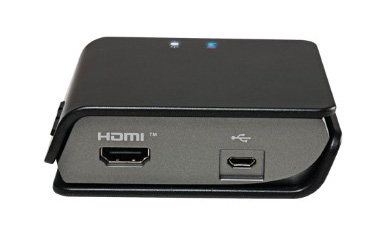 I am happy to report that I experienced no issues whatsoever, there was no noticeable form of lag between my movement and what I was seeing on my TV. I was also using my standard Microsoft ergonomic wireless keyboard and mouse combination without issue.
When using the SkyVision you have the option to either clone your desktop or actually use the HDMI out to extend your desktop, this type of setup can be done in the ATI or NVIDIA control panel. As an example your main PC screen could be used for web surfing and on your TV screen you could be showing a movie or playing a game. It doesn't matter whether you are a gamer or more into home media the SkyVision box is ideal for anyone in the house.
For businesses and schools the device could also be invaluable. The transmitter and receiver are pretty small so would fit into any laptop bag with ease. This device would be ideal for showing presentations to colleagues at work or streaming some form of promotional video, and, of course, you could have it up and running in seconds. Schools once again could see the benefit of having no need for HDMI leads as a teacher could run a lesson from a laptop to a projector from opposite ends of the room. This also helps with health and safety in the workplace as no long wires are trailing across the floor to trip over.
Summing up Gigabyte's SkyVision is quite an easy thing for me to do. Previously I have ran a five metre HDMI lead from my PC to the TV screen across the floor! It is literally one of those peripherals that is ideal regardless of the type of user you are. The simplicity in setting it up makes it a must have gadget for business users and home users alike, you can free up some of your TV's HDMI ports by having a few transmitters attached to the different devices in your room.
Everything you could possibly need to get up and running is included in the box. The device comes with the USB power lead (albeit a bit short for PS3 with the USB ports being on the front of the machine), gold-tipped HDMI lead and plug with micro USB connector, and of course the transmitter and receiver are also in the box. Only minor gripe presently is that the plug that came with my sample is an American one (with swappable power ends similar to the way Blackberry do their plugs), so I have had to use an electric shaver plug and spare mobile phone charger to get power to the receiver on different occasions. When the device lands in the UK though from what I have read around the net Gigabyte will be including the UK adapter.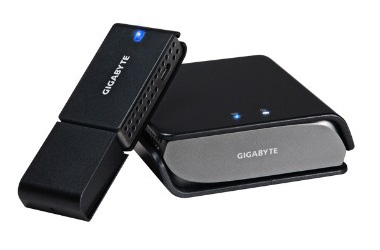 The Good
Simple to setup
Plug and play connectivity
High transmission band doesn't affect other wireless devices
Ideal for many different users at home or in business
Full 1080p HD streaming
5.1 audio playback
The Bad
No remote control
American Plug presently
Currently no stock in UK
HEXUS.reader rating

Gigabyte SkyVision WS100
HEXUS.reader awards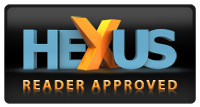 Gigabyte SkyVision WS100
HEXUS Where2Buy
The Gigabyte SkyVision WS100 is available to purchase from Ebuyer.
HEXUS Right2Reply
At HEXUS, we invite the companies whose products we test to comment on our articles. If any company representatives for the products reviewed choose to respond, we'll publish their commentary here verbatim.