Series of Note7 combustion reports
On Thursday we reported that replacement model 'fixed' Samsung Galaxy Note7 handsets were bursting into flames. There was a particularly dangerous and public incident where a new Note7 spontaneously combusted, as passengers were readying for take-off. Thus Southwest Airlines flight 994 from Louisville to Baltimore was delayed and Samsung Galaxy Note7 dangers were in the headlines again.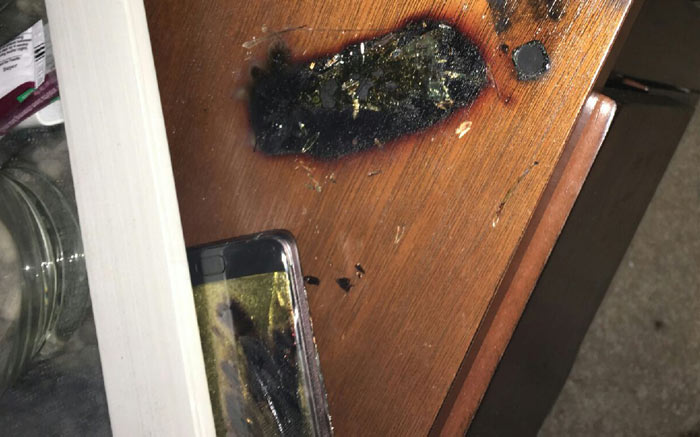 At the weekend I updated the report in the comments section with reports of at least three or four Note7s smoking/burning during last week. SamMobile listed the Note7 fire reports as follows:
Kentucky: a Note7 smoked and burned in a bedroom at 4am (Tuesday),
Kentucky: the on-flight fright, as featured in our main story last week (Wednesday),
Minnesota: a 13-year old girl had a Note7 start to emit smoke as it was in her hands (Friday),
Taiwan: A 26-year old was walking her dog when her Note7 exploded in her back pocket (Saturday).
Yonhap News has tallied eight cases like the above but doesn't provide a detailed breakdown.
Embedded above is a video news report concerning Tuesday's incident. It details an interesting side story that suggests a text-message slip-up from Samsung.
Samsung suspends Note7 production
According to reports from both Reuters and Yonhap News today, Samsung has suspended production of Galaxy Note 7 smartphones. Sources speaking to both of these sources indicated that the drastic step of stopping production of this smartphone model had been taken.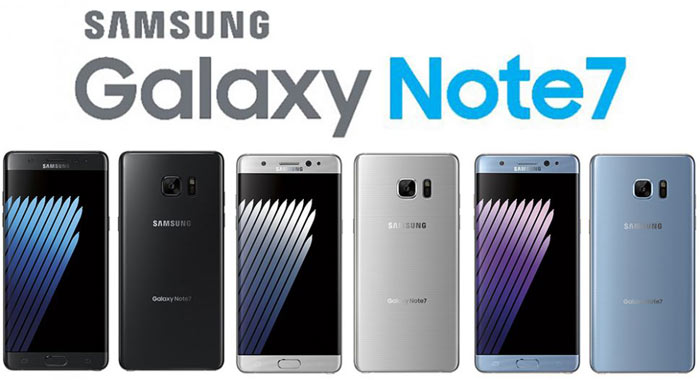 In a statement to shareholders via regularity filing Samsung said that it was "adjusting" shipments of Note 7s to allow for inspections and stronger quality control due to some devices catching fire. It is likely that Samsung will follow up with an official consumer-facing statement soon.