Yesterday evening Samsung officially unveiled the latest of its Note range of large and pen equipped smartphones. As mentioned in the run up to the official unveiling this is the Samsung Galaxy Note7. Samsung skipped version 6 to align with its flagship Galaxy S7 devices and the new Note does indeed look like part of this family.
Highlights of the new Note7 include its 5.7-inch dual-edge quad HD screen. It's the same size and resolution Super AMOLED screen to its predecessor, the Note5, but enables the new Note to be narrower and easier to grip – its form has narrowed from 76.1mm to 73.9mm. Other key advances are the IP68 rated dust and water resistance, the impressive camera arrays from the Galaxy S7 smartphones, USB Type-C, and an iris scanner.
Long term fans of the Note series will be glad to see the return of microSD storage expandability, and the new device offers a slightly faster processor, minimum of 64GB of fixed storage, and a bigger battery. For a full and clear comparison between the Note5 and Note7 Samsung has produced a natty infographic.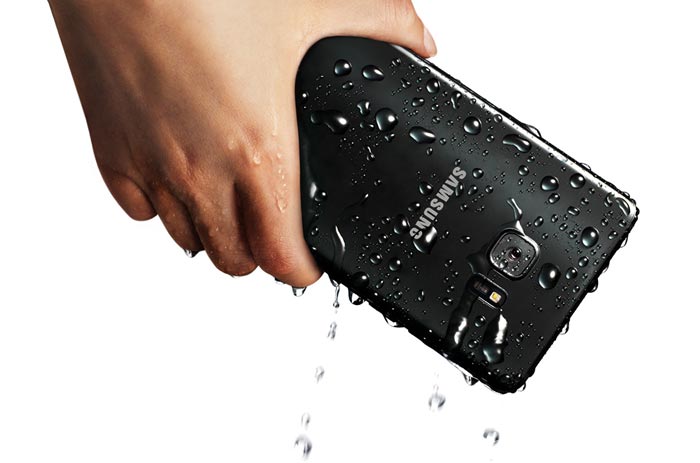 The S Pen is always supposed to be central to the Note series and in this latest iteration that is again said to be the case. Samsung says the new S Pen more closely mimics the feel and response of a real pen and it provides an enhanced pressure sensitive range and finer point. A particular useful feature I like is the screen off memo, enhanced by the Note7 always on display. Samsung Notes, a kind of S Pen hub, is another new feature, and Samsung has refined the Air Commands. The translate Air Command could be very useful for some. Last but not least the new S Pen is water resistant, like the phone, and can write on the screen even in the rain.
For security features Samsung boasts of its Knox security platform with added biometric authentication via a built in fingerprint scanner and iris scanner. These biometric sensors add further security to Samsung Pay, Samsung Pass in various apps, and access to your device, of course. Furthermore, Samsung has implemented a 'Secure Folder' which demands extra security authentication to access.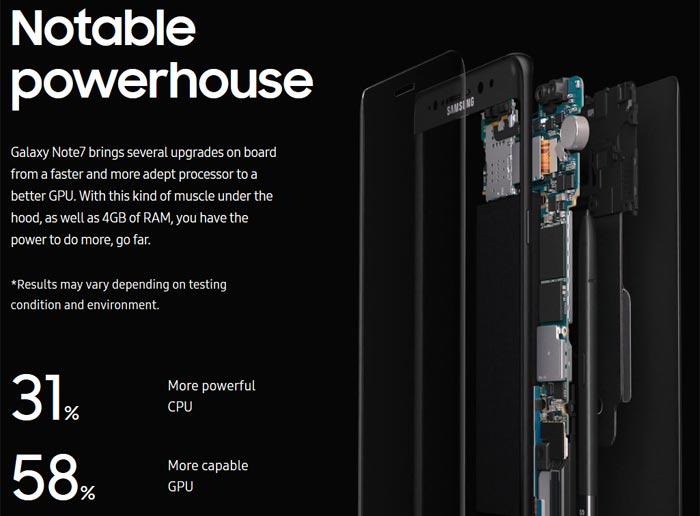 The new Note7 will be available in four colours initially (Blue Coral, Gold Platinum, Silver Titanium, and Black Onyx). In the UK we are seeing availability for 19th August with pre-orders from 16th. You can reserve a unit at the official Samsung UK online shop. Early indications point at a price of about £749 SIM free, however bigger players such as Samsung online, or the networks, could offer it cheaper and it will of course feature in various monthly network contract bundles.
A summary of the Samsung Galaxy Note7 specs can be seen in the official infographic below.