Last year Samsung launched the Galaxy S6 Active, which was particularly welcomed as the other members of that Galaxy family, the Galaxy S6 and the Galaxy S6 edge, lacked rated resistance to common hazards like dust and water. The recently launched Galaxy S7 and the Galaxy S7 edge do officially have water- and dust-resistance, but that hasn't stopped Samsung from developing a particularly rugged member of the family, it now transpires.
The launch of a Samsung Galaxy S7 Active (SM-G891A) model was rumoured last week by Samsung-centric site SamMobile. The magazine saw evidence that it was in testing with American carrier AT&T via serial leaker @evleaks, and that it has previously been shipped to India for testing. Its 'Poseidon' codename was fitting, as it would be protected by the god of the sea – from water (and dust).
The latest fuel for this rumour comes from its presence in the official Samsung Level app. That is pretty much an official confirmation, even if it is from a slipup. Level is a Galaxy smartphone companion app designed to control a range of Bluetooth accessories.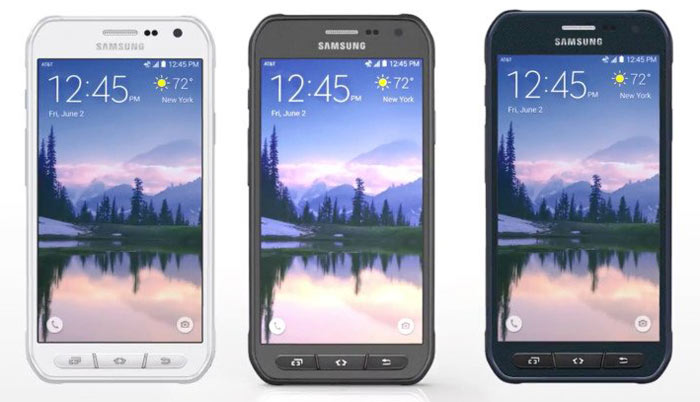 Last year's Samsung Galaxy S6 Active lineup
If you are tempted by the new Samsung Galaxy S7 smartphone range, but are the type who requires a ruggedized device to match your lifestyle or weekend pursuits, perhaps you should wait for this S7 Active to be officially released. Such folk should be assured by the probable military-grade protection (MIL-STD-810G) plus IP-68 certification. A bigger battery is expected to be included too.