The next Samsung flagship smartphones are expected to launch at the MWC 2016 next month (MWC 2016 kicks off on Monday 22nd Feb, in Barcelona). If anything like previous years, Samsung will hold its own mini-event ahead of the opening of the 'congress' to overload our senses with just how fantastic its latest smartphones are. The problem is - it looks like we already know, thanks to a number of leaks including; information relayed to Korea's Naver news publication (via VR-Zone) and a fully annotated specs diagram of the S7 (Edge) via SlashGear.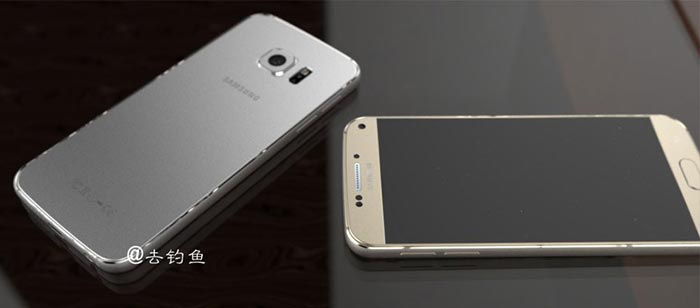 Getting to the nitty-gritty specs straight away, the recent body of leaks suggest that the Samsung Galaxy S7 (and S7 Edge) will offer the following key specifications:
Display: 5.2-inch Super-AMOLED with 1440 x 2650 pixel resolution (or 5.5-inch for the Edge)
Processor: Qualcomm Snapdragon 820, or Samsung Exynos 8890 (octa-core) depending upon your region
RAM: 4GB LPDDR4
Internal Storage: 16, 32, 64GB UFS 2.0 flash memory models, +microSD card slot for storage expansion
Camera: 12MP back-facing camera with 4K video recording abilities, dual-LED flash, f1.7 aperture lens and larger pixels should improve low light photographic quality.
Front-facing camera: 8-megapixel
Battery: 3,500mAh (guesstimate)
Dimensions: 143.4 x 70.8 x 6.9mm
Operating System: Android 6.0 Marshmallow
Special Features: Fingerprint scanner, Force Touch pressure-sensitive panel (under display), Corning Gorilla Glass 5 front and back panels, water and dust resistance, curved glass edges on rear, similar to Galaxy Note 5, USB Type-C connector
As you can see above, the megapixel wars do truly seem to be over, with Samsung stepping down from the Galaxy S6 models' 16MP main camera to a new unit with 12MP and bigger pixels. I was recently in a smartphone shop in Taiwan and all the sales staff were highlighting aperture values as the leading and most important camera spec. Notably the Galaxy S7's purported f1.7 aperture is one of the lowest on a smartphone.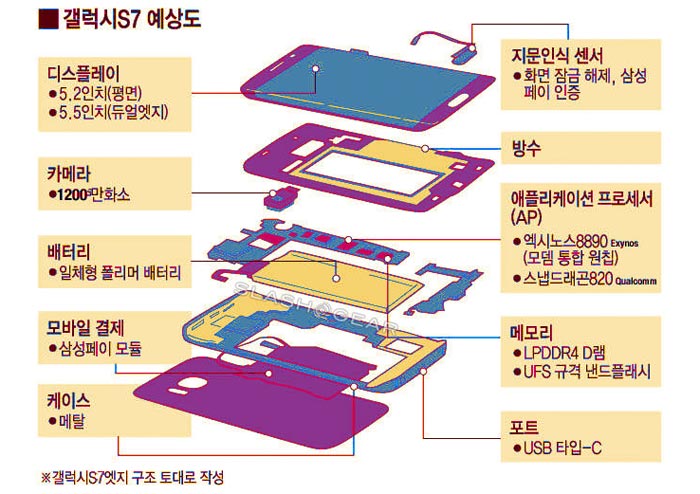 The rest of the specs progressively improve on previous models, with faster newer processors, more memory and fast fixed storage. Samsung looks to have brought back micro-SD card compatibility but hasn't been able to implement the user-swappable battery that people tend to request on forums. So it's probably an attractive upgrade to some Android fans but not breaking the mould or anything like that. Hopefully Samsung, and others, will have some other smartphones with innovative new features and form factors to keep us interested.
As mentioned in the intro, we first expect to officially see the Galaxy S7 models on 22nd Feb or thereabouts. Renowned smartphone leakster Evan Blass reckons the physical product will hit shelves in the US less than three weeks later, starting Friday 11th March.