Samsung looks set to introduce the first truly different new smartphone design since the invention of the rounded rectangle. In January next year Samsung's 'Project Valley' smartphone, featuring a large foldable screen, will launch in a number of countries, including the UK, according to sources speaking to SamMobile.
Samsung's Project Valley smartphone is also known by the model number SM-G929F. SamMobile draws the conclusion that it must therefore sport similar performance hardware to the Galaxy S6 edge+ (SM-G928), differentiated hugely, of course, by the foldable screen. The same source uncovered a Samsung patent last month that showed how Samsung envisioned a foldable display equipped smartphone. The fold is a semi-circular curve, as I would assume a 'V' would be destructive, so it looks like a small wallet, see below.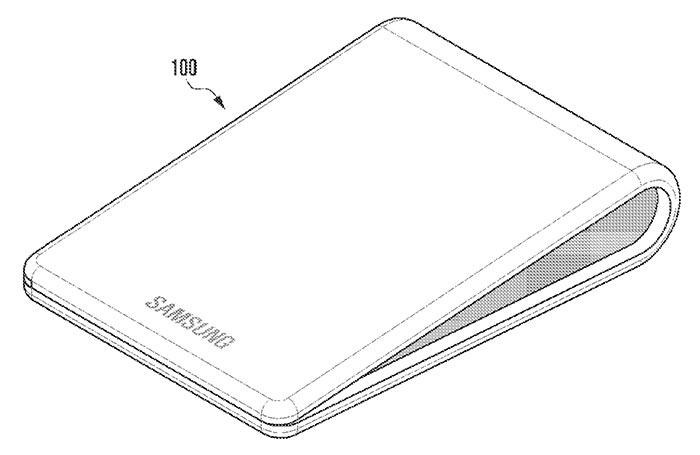 The new smartphone is expected to be launched by Samsung as early as January. That puts it in line with the annual CES event, rather than a mobile-focussed show like the MWC. Remember Samsung advanced its summer launch schedule by several weeks to avoid the latest Galaxy Note clashing with the Apple iPhone. This might be a similar move to get plenty of coverage ahead of the multitude of smartphone releases around MWC time.
For such a daringly different product Samsung must be feeling pretty confident, as it has quite a large selection of geographical markets lined up for the Project Valley smartphone launch, according to SamMobile's sources. The following are Samsung's launch networks/markets:
BTU – United Kingdom
CPW – United Kingdom (Carphone Warehouse)
XEU – United Kingdom / Ireland
DBT – Germany
ITV – Italy
KOR - South Korea
NEE – Nordic countries
XEF – France
XEO – Poland
The US is conspicuously absent, but they got the Galaxy Note 5 which still isn't available in the UK/Europe as yet.