Samsung has published its July-September earnings, revealing its profits are the lowest in over three years. The company flagged a near 60 per cent year-on-year profits plunge, according to Sky News.
Caught in the crossfire
The profits struggle is said to be related to the continuous challenges Samsung's key smartphone sector is facing with increased competition. Thus the world's smartphone leader has seen its global market share decline for the past two quarters. In the premium smartphone area, Samsung has been out-classed, notably by Apple's iPhone releases, whilst at the same time it is undercut by Chinese rivals such as Lenovo and Xiaomi at the value end.
"Operating margin declined due to increased marketing expenditures and a lowered average selling price, driven by reduced proportional shipments of high-end models coupled with price decreases for older smartphone models," the South Korean electronics giant said in an explanatory note.
Operational profit for the July-September period is estimated at 4.1 trillion won ($3.8, £2.4 billion), a 59.7 per cent fall from analysts' expectations of around 5.6 trillion won. The result will be the company's weakest quarterly profit since the second quarter of 2011, and it warns that the "uncertainty" in the mobile sector would persist into the fourth quarter. This is despite promises of a new line-up of top-end smartphones featuring "new materials and innovative designs", new mid- to low-end devices which will appear by the end of October, and strong seasonal demand for TV products.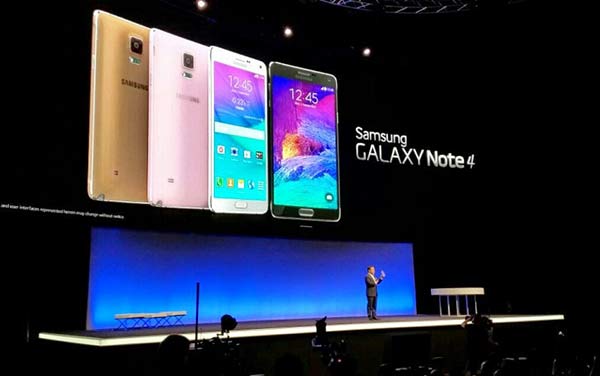 Glory days left behind
Many analysts believe that although devices like the Galaxy Note 4 will help nudge profits higher, the best days are behind for Samsung's mobile division with the mobile market becoming increasingly saturated. Competition has intensified from Chinese makers creating more devices on the cheaper end of the spectrum, and Samsung's smartphone selling prices are likely to fall in response. But others suggests that the company should be able to make up for lower margins with stronger volumes once its product lineup has been revamped to reflect current market trends.