It looks like Amazon is almost ready to reveal its first smartphone to the public. There's a new official teaser video on the online retailing giant's YouTube channel which ends by asking watchers to request an invitation to its launch event. We can't see what all the talking heads are ogling at, with their wide eyes, but most industry commentators and news sites, including heavyweights Reuters and Bloomberg, are sure it's a smartphone .
We previously reported upon how Amazon's smartphone was due this month. That story came courtesy of the WSJ which had talked to people who had been briefed on Amazon's plans. That information suggested Amazon would get stock of 600,000 units ready for availability in September as the June event is mainly a reveal of the technology and plans. A key part of the rumours back then, and if you watch the video, something heavily hinted at, is some kind of 3D or holographic display that doesn't require 3D glasses.
Looking at the video, among the ohhs, ahhs, amazing, cool and other such exclamations there are more revealing snippets uttered by the talking heads. "It moved with me," says one, "It's pretty flawless and seamless," "Intuitive," "Incomparable to anything I've ever seen," suggest some others. Perhaps more revealing are the pivoting head and upper body movements of these Guinea Pigs as they look at the device in their hands. Are they taking in different angles of the view floating above the device screen?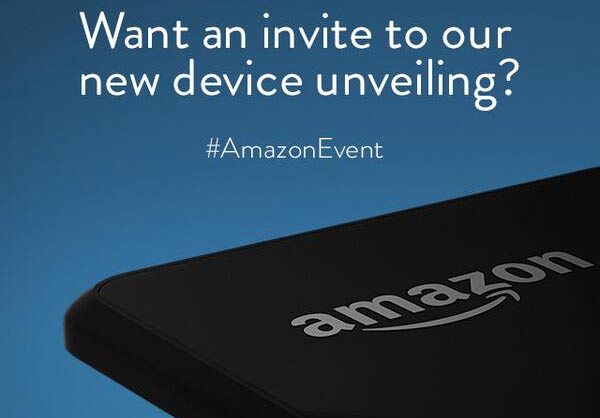 So the YouTube video wasn't very enlightening over all. Amazon continued that trend with a Tweet about the 18th June event in Seattle. At least we got some view of the upcoming device via this social network though. I've embedded that picture above. As you can see it's a back corner of a black Amazon branded slab.
Perhaps we will see some more of this device before 18th June, we shall keep you updated.