Last week we revealed that Samsung was planning its Galaxy S9 and S9 Plus launch event on 25th Feb, a day before the start of MWC 2018. The official news was delivered on Samsung's global news blog and included a teaser animation hinting at standout (video) camera performance. Approximately at the same time Samsung updated its ISOCELL camera sensor information pages.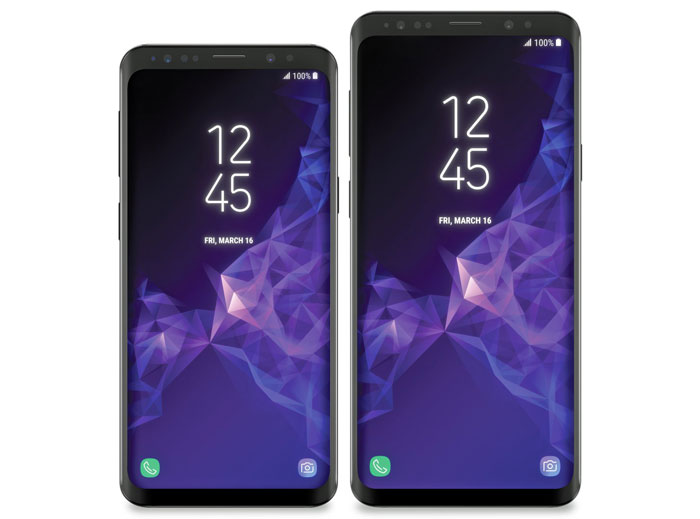 Just ahead of the weekend the upcoming Samsung Galaxy S9 and S9+ were fully exposed by Evan Blass, AKA @evleaks. The serial smartphone leaker, with an excellent track record for accuracy, published photos of the upcoming Samsung Galaxy S9 and S9+ side by side facing front, and a little later shared the rear component layouts of these upcoming flagships.
In a companion article on Venture Beat, Evan Blass fleshes out what we know so far and what the new photos mean to Samsung's upcoming flagship updates. Overall, the 5.8-inch S9 and the 6.2-inch S9+ will not be significant departures from their predecessors. Samsung will probably highlight the upgraded imaging capabilities in its presentation.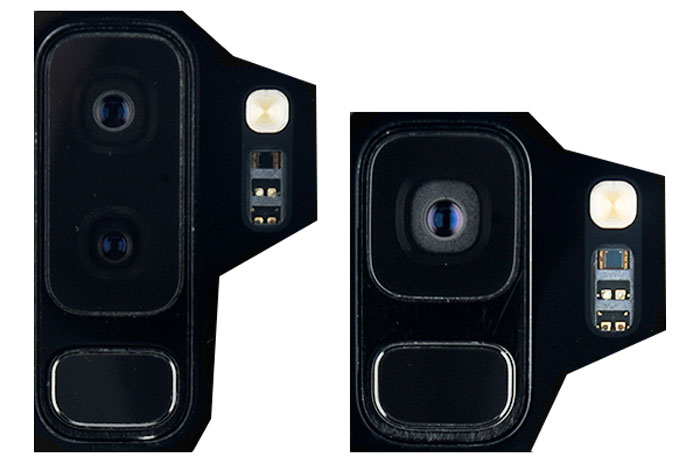 Both the Galaxy S9 and S9+ will deliver motion-detected, super slow-mo video capture (480fps), and both will offer variable apertures, as wide as f/1.5, on their primary 12-megapixel cameras. The secondary camera module on the plus model is a second 12-MP module with a fixed aperture. In related news, check out the rear component layout and you will see that the preferred fingerprint scanner position has been implemented – it is below the camera(s) rather than alongside them.
Intelligent scan
In another bit of Samsung Galaxy S9 and S9+ news today, it is thought that the new phones will feature Intelligent Scan which "combines face and iris scanning to improve accuracy and security even in low or very bright light." Samsung may implement 3D stickers and image tagging with geo- and weather information, thinks the source.