Samsung has sent out invites for its Galaxy S9 and S9 Plus launch event. The Samsung Galaxy Unpacked 2018 event will be held on 25th Feb, a day before the start of MWC 2018. For those who can't be at the event it will be streamed live on Samsung.com.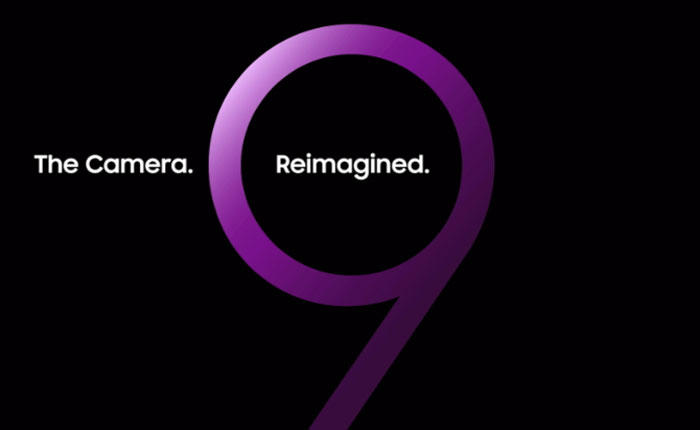 The official Samsung news site includes an animated version of the invite but little in the way of further information. However, the animation is definitely a teaser, and knowingly Samsung writes "a picture is worth a thousand words," directly below it. In the short looped animation, we can see someone slowly and smoothly draw out the number 9. Some text appears over the finished character – "The camera, reimagined". Within the accompanying blurb there is one further sign of intent, Samsung says that the new camera will "redefine the way you share your moments".
In our most recent previous Galaxy S9 news article, the purported packaging for the upcoming Samsung flagship smartphone release was revealed. From this we could see the camera would be a standout feature of the new device. As a reminder, the back of the Galaxy S9's product packaging contains the following spec:
Super Speed Dual Pixel 12MP OIS (F1.5/F2.4)
Super Slow-mo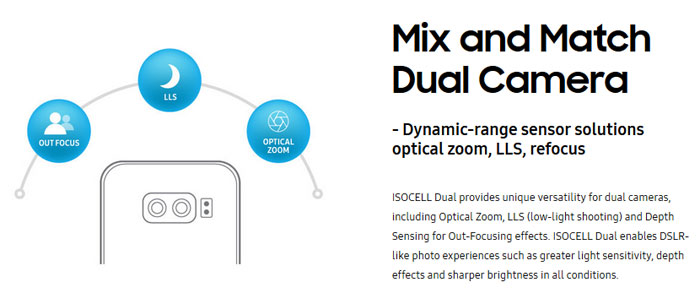 A recent article on XDA reckons that the S9 and S9 Plus will utilise "some variant of the ISOCELL Dual". This is a new sensor sketched out, alongside the ISOCELL Slim, ISOCELL Fast and ISOCELL Bright, on Samsung Semiconductor's mobile imaging pages. As well as excellent photographic qualities the sensor is capable of 'super slow-mo' video capture. It is possible that the ISOCELL Dual, which can mix and match various sensors, could include the headline feature of the ISOCELL Fast which record 1080p video at 480fps. A version of the Samsung ISOCELL Dual features in the Galaxy Note 8.