The flagship Samsung Galaxy S8 and S8+ smartphones are equipped with screens of 5.8- and 6.2-inches diagonals, respectively. That fact, officially revealed just a couple of weeks ago, must have left some of you wondering what kind of screen size Samsung must be basing the upcoming Note8 upon. The Note range pioneered the phone / tablet hybrid, or phablet, and has always been designed to push the limits of the acceptable/usable size for a phone.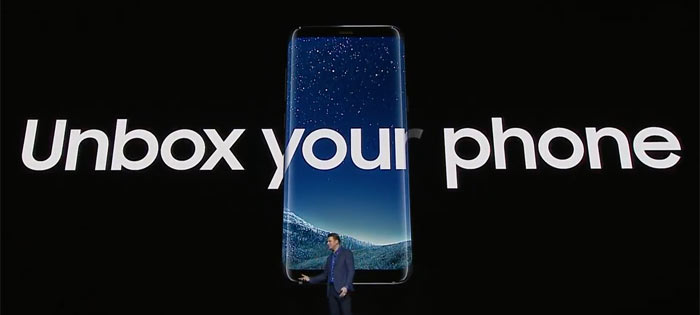 Just ahead of the weekend the Korean Herald Investor section published some information about the Note8. The paper said that Samsung is working on this bigger screened smartphone under the codename of 'Great'. Of course 'great' has multiple meanings, one of which refers to size. Sources have indicated to the Korea Herald that the size of the screen the Note8 will be equipped with is 6.32-inches in diagonal. That's the largest ever for a Samsung premium phone. (Samsung's largest ever phone was the 7-inch Galaxy W T255 released in 2014).
Further rumours about the Samsung Galaxy Note8 are that it will have a fingerprint scanner on the bottom of the front screen, doubling as the virtual home button. The recently launched Galaxy S8 was supposed to contain this same tech but it wasn't ready in time, so a fingerprint scanner was located on its back.
Galaxy Note7 refurbs
As we receive the first grains of information concerning the Note8, the Note7 saga rumbles on. At the weekend SlashGear covered a report from Vietnam which contained pictures of one of the Note7 refurb handsets. The images appear to have been captured on Friday.
Interestingly the Android 7.0 build upon the smartphone is one from February this year. The phone, with model number SM-N935, looks identical to the Note7 from the front. Unfortunately the 'leaker' didn't take any pictures of the back panel of the device which was said to be different in earlier reports, probably due to a new battery design.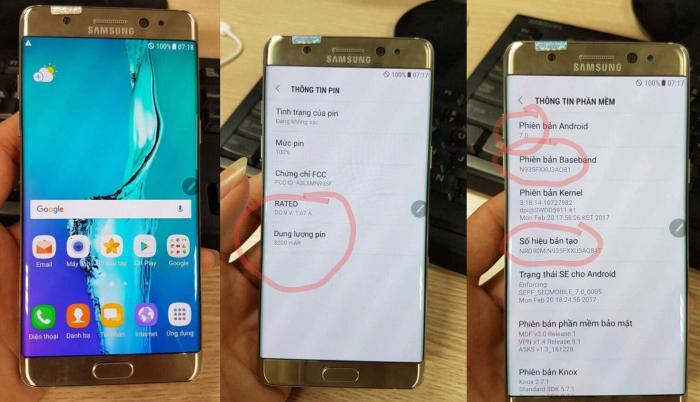 Samsung hasn't revealed where the Note7 refurbs will be marketed, their pricing, or what they will be called. However, as SlashGear points out, it has already ruled out distribution of these refurb handsets in the US, Canada, or India.