Any possible surprise from the official launch event heralding the arrival of the Samsung Galaxy S8 / S8 Plus has been further diminished this weekend. Arch smartphone leaker @evleaks has taken to the Twitterverse to spill more pictures and details of the highly anticipated Samsung Smartphone flagship refreshes. The latest Tweet-packaged info nuggets include a reveal of the Samsung Galaxy S8 / S8 Plus colours and their Euro prices.
Looking at pricing first, Evan Blass says that two independent sources tipped him off with the following prices: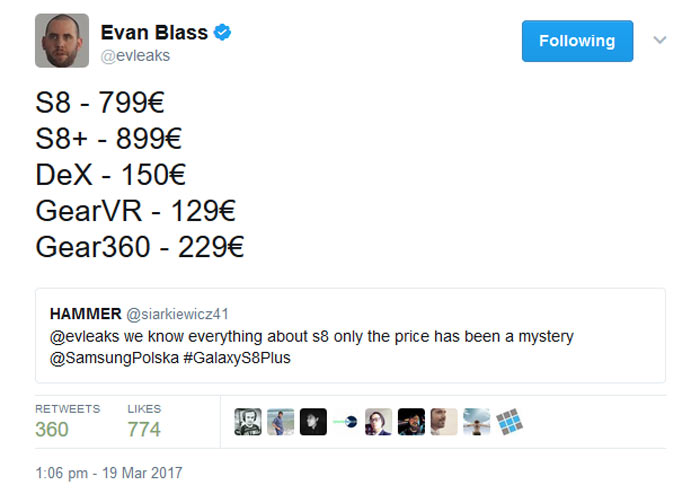 If you don't already know, the Samsung DeX is a desktop dock to connect your S8 or S8 Plus to a PC for 'Continuum-like functionality'. DeX is short for the ' Desktop eXperience'. Its further evidence of the Microsoft / Samsung collaboration we saw blossom during MWC. The Gear VR is of course Samsung's smartphone powered VR headset, and the Gear 360 is a Samsung VR camera.
Pricing of the Galaxy S8 doesn't convert via the standard exchange rate mechanism to US$849 or thereabouts, confirmed Evan Blass. Euro prices provided usually include tax, for instance.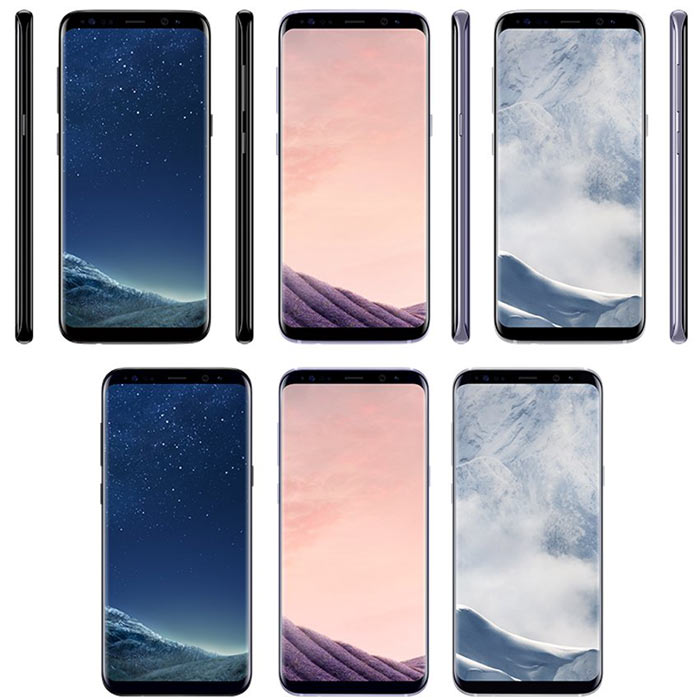 Samsung looks to be embracing neutral 'colours' in its upcoming range. The @evleaks picture reveals the new handsets in black sky, orchid grey, and arctic silver.
Processor comparisons
In one further Samsung Galaxy S8 news nugget, Android Central has what it claims are comparative Geekbench scores of two Galaxy S8 Plus handsets; one packing Qualcomm's Snapdragon 835 processor, and another with Samsung's own Exynos 8895 under the bonnet.

The new Exynos just edges above its rival in overall score, as you can see from the Tweet by Android Central editor Jerry Hildenbrand, above.