Samsung plans to make good use of its huge remaining stack of 2.5 million returned Galaxy Note 7 handsets. ZDNet South Korea reports that Samsung will "sell refurbished Galaxy Note 7s to minimize profit damage and avoid environmental costs". It is said the refurb handsets will pack a smaller, reduced capacity battery, and use a new back panel.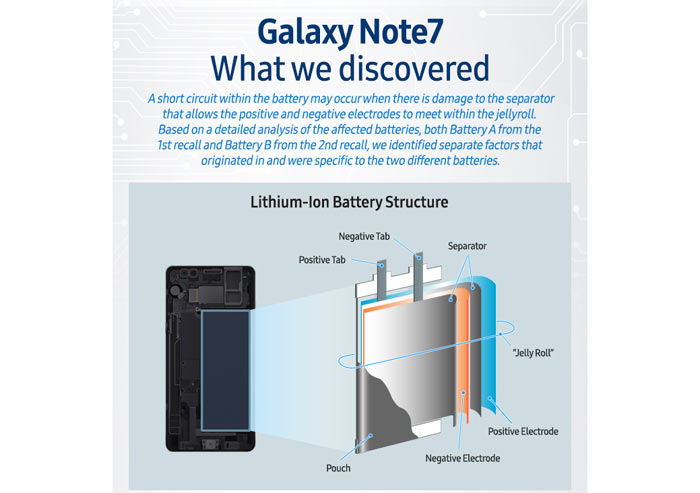 It was less than a month ago that Samsung published its official report about the Galaxy Note 7 recall. An accompanying infographic showed the findings that 'Battery A' and the re-issued 'Battery B' handsets simply fell afoul of battery design issues. That's bad luck - but hopefully third time's the charm.
With the above research in its back pocket, fixing the Galaxy Note 7 would be easier if the battery didn't have to be so potent in the given space. Samsung will reduce the capacity of the battery from the original 3,500mAh, down to about 3,000 to 3,200mAh say ZDNet's sources.
Another tweak that is speculated upon involves the phone case. The Note 7 will have a new back panel it seems, perhaps that could even facilitate a removable battery.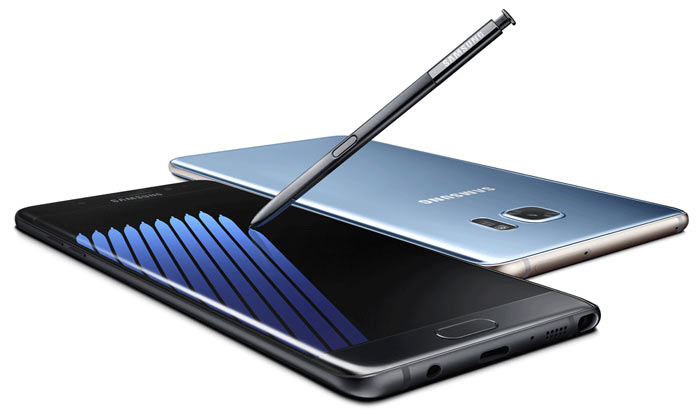 Unfortunately it doesn't sound like these refurb smartphones will be available in the west. The Korean sources say that the units will mostly be sold in India, Vietnam, and other emerging markets. The refurb Note 7 handsets are expected to reach these market by June.