News reports out of Korea claim that LG Display is readying foldable panels for "outward-folding smartphones". Sources speaking to the Korean ET News say that LG's display division has developed a working prototype of such a display and is working with the likes of Microsoft, Google, and Apple on devices designed to make use of such technology.
Foldable smartphone prototypes from Samsung have been seen previously but are yet to make it to market. It is said that LG has been relatively quiet as its technology in this area wasn't competitive. However, this latest Korean report says that LG Display is now happy with both the technical level and performance of its "out-foldable" displays and has courted third party device makers.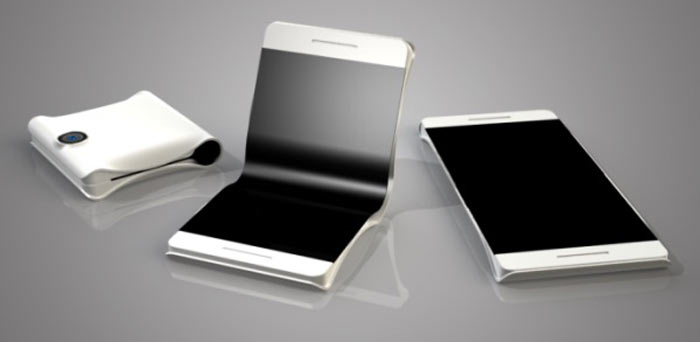 ET News predicts that Apple, Google and Microsoft will all seek to launch folding display smartphones in order to be seen as innovators, rather than low-level smartphone manufacturers. It is noted that the Microsoft device could help bridge laptops, tablets and smartphones with the folding screen mechanism. Windows 10's Continuum adaptability is a good fit for such transformations.
Another report covering this foldable display news, this time by The Korea Herald, talked about all Apple iPhone 8 OLED screens being curved. The Herald report said that the iPhone 8 screens would only be curvy rather than offer any physical folding - basically they will be similar to those seen on the Samsung Galaxy 'Edge' suffixed devices.
After seeing folding screen mechanism devices teased and leaked for quite some time it would be good to see products that are going to ship with such technology. Taking this greater form factor step, the Herald says that Microsoft, Google, and Apple may offer such devices with LG screens in 2018. Samsung won't step into foldable phones yet as "it would have to sell it at a big loss," added a Seoul National University professor, talking to the Herald.