As the time for its launch inches nearer, there have been a number of rumours, leaks, and insider reveals about the Samsung Galaxy S8. Samsung's next flagship smartphone really must perform well for the company, in the wake of the fiery Note7 fiasco and the heavy financial impact that has had upon the company.
A new collection of Samsung Galaxy S8 insider information was published yesterday by the heavyweight financial-orientated Bloomberg news site. It cited "people with direct knowledge of the matter" with enough information to help us get a good grasp of what might be that standout changes and features delivered with the Galaxy S8.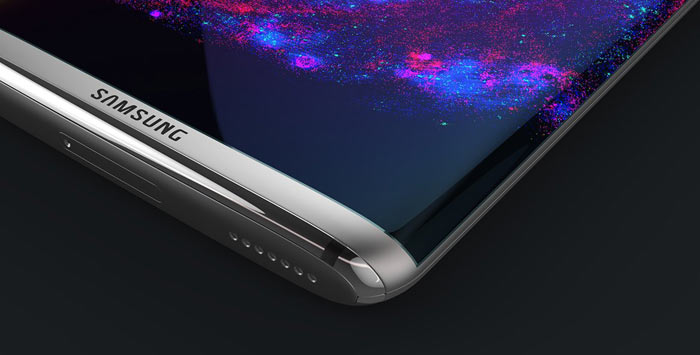 Screen dominates
Bloomberg's sources describe a smartphone which offers a bezel-less display. Perhaps Samsung is seeking to boast of the best 'screen to body ratio' yet. In its quest to minimise all other front of smartphone components Samsung will also do away with its standard physical home button. Apparently, Samsung's new solution is "a virtual home button buried in the glass in the lower section," of the screen.
So the only Galaxy S8 model will be an 'Edge' model. Previously these models have been well reviewed and desirable but more expensive than the 'vanilla' flagship alternatives. As usual Samsung will equip one of its AMOLED displays - a screen choice that will be followed by Apple's next iPhone, many industry watchers reckon.
In other details from Bloomberg's people-in-the-know, the Samsung Galaxy S8 is said to:
Have a similar overall size to the Galaxy S7 smartphones (but manage to fit a larger display, as described above)
Ditch plans for a dual-camera system due to the costs
Ditch the headphone jack, relying on USB-C for sound
Sport either a Qualcomm Snapdragon 835 or Samsung Exynos processor, depending upon region
Include Viv, Samsung's AI-enabled digital assistant
Samsung will likely launch the Galaxy S8 at or around MWC 2017 which straddles February and March. However, there may be a month delay between launch and availability as Samsung has toughened up testing procedures.