Reports are coming in that Samsung may have struck a deal with movie rental firm Blockbuster to stream films directly to its full range of connected devices.

SmartHouse claims that the service will rollout in the UK and Europe in the first half of 2012 and will allow users to stream films on Samsung-branded Smart TVs, Blu-ray players, smartphones, tablets, notebooks and Ultrabooks.

The deal has apparently been confirmed by Paul Uniacke, the CEO of the Franchise Entertainment Group, the operator of the Blockbuster and Video Ezy chains in Australia and Asia. Speaking about the new partnership, he simply said: "The Samsung deal is a brilliant deal."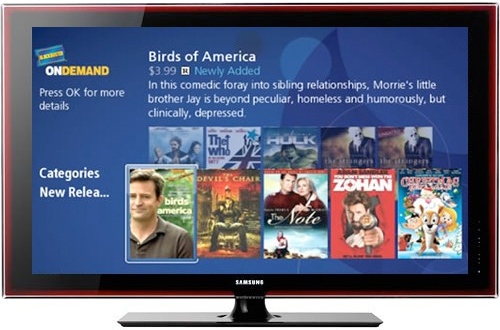 The Blockbuster OnDemand service launched on select Samsung HDTVs, Home Theatre Systems and Blu-ray Players in 2009, but this new deal looks like it will extend to all devices


If true, this is great news for Blockbuster, who suffered significant losses due to the rapid growth of online rental and streaming services such as Netflix and LoveFilm.

After shutting down hundreds of physical stores worldwide, Blockbuster now focuses largely on online rentals and last year launched the Blockbuster Marketplace, where customers can buy second-hand DVDs, Blu-rays and games.

Neither Samsung nor Blockbuster have officially confirmed the new partnership.